Les Thermes Wellness Centre in Luxemburg has a new Spray Park. It was constructed on the basis of a design with a 'space' theme. Comprising a surface area of 74m² and 21 water play elements, the Spray Park offers fun for a broad target group of children, from young to slightly older.
Extraterrestrial Spray Park
In consultation with the client, we decided to construct the Spray Park with a 'space' theme. We were able to implement this unique theme without incurring too many additional costs by making smart choices. It was achieved due to the fact that we can graphically modify the existing range of water equipment relatively easily. The Spray Park features equipment including an Octopus (transformed into a green space creature), two Solis Balls (custom painted to become the Spray Park's two planets), and an O-riginal that represents the atmosphere. In addition, we installed several rock cascades to symbolise meteorites / asteroids. The floor also features a blend of colours and patterns to match the theme. The stars on the ground contain playful sprays.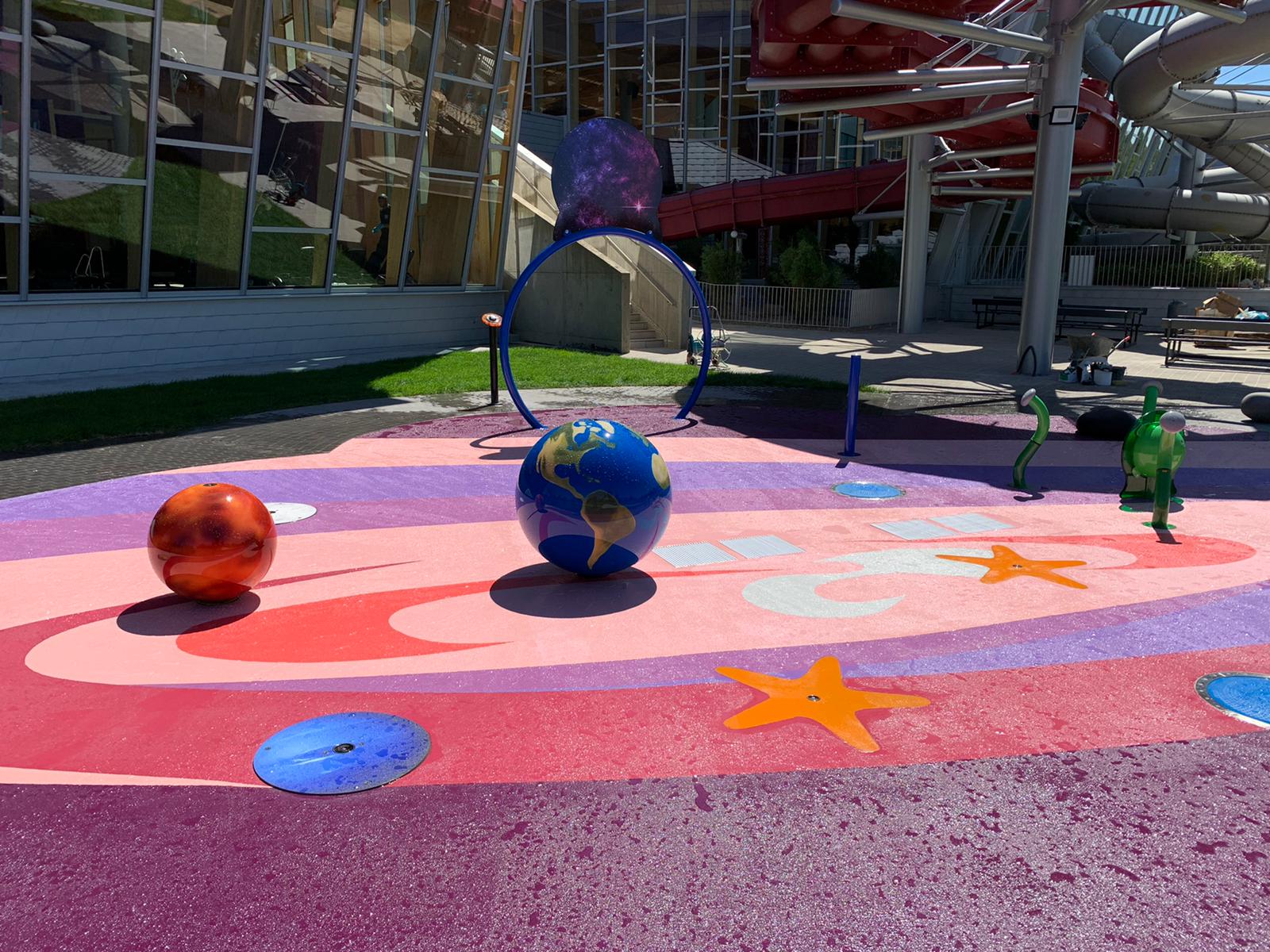 Activities
Watergames & More served as a consultant on the structural work that led to the Spray Park's creation. For an optimal result, we assisted in laying the foundations. We made use of the existing water treatment system, to which the basement plant room, piping and the attraction's pump were connected. The finishing touch was added by installing the water play elements. The Spray Park was delivered as a turnkey project.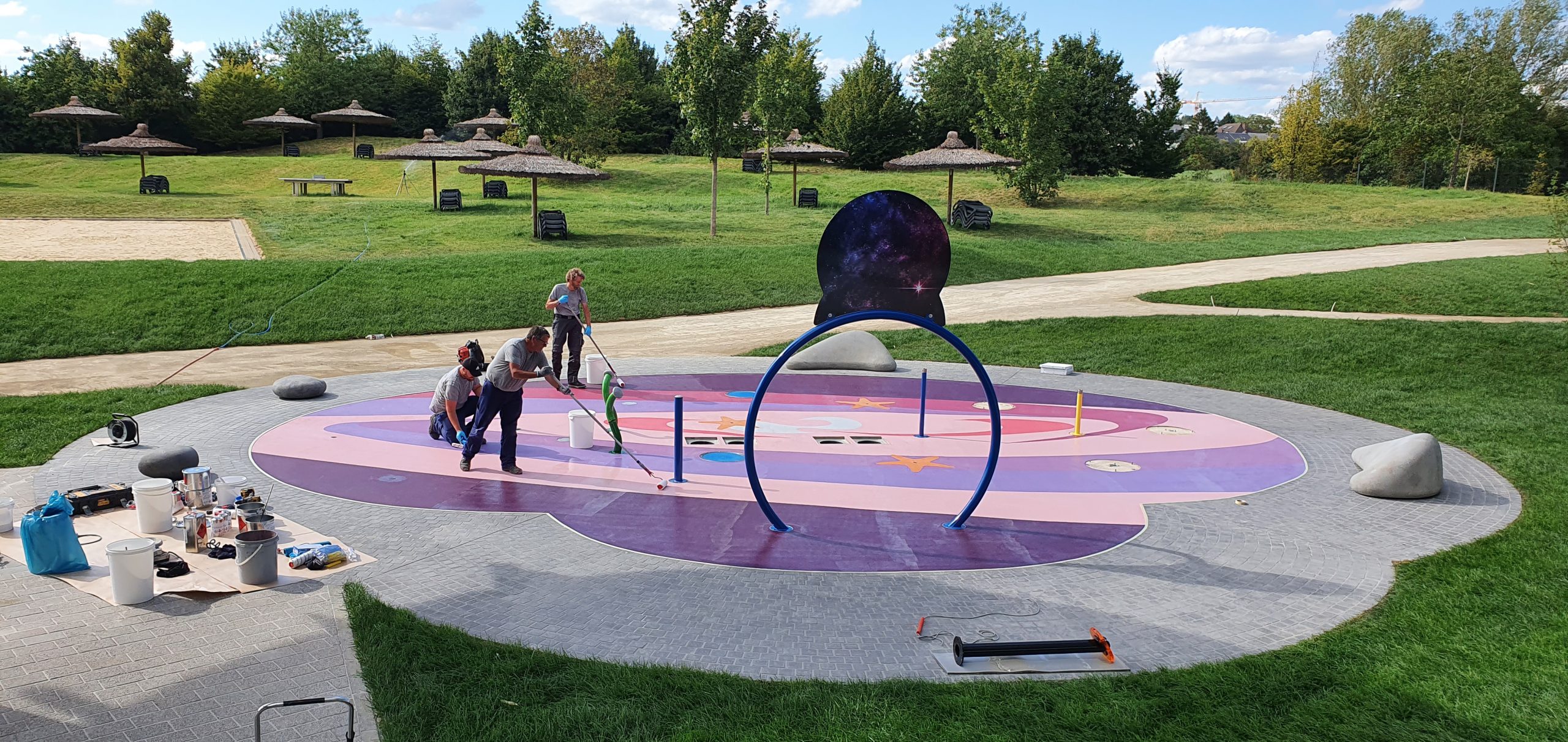 Want to learn more about this project?
If so, then contact: