Les Thermes is a wellness centre in Strassen & Bertrange, to the west of Luxembourg's capital. Watergames & More recently created a unique Spray Park with a 'space' theme there. The Spray Park has a surface area of 74m² (152m² including the overspray zone) and comprises 21 items of water play equipment, which provide fun for children of all ages.
Themed equipment
In close consultation with the client, we proceeded to design a space-themed Spray Park. We succeeded in creating a unique design relatively easily and without incurring considerable additional costs, by basically remodelling the exterior of water play equipment from our existing range. The Spray Park features an Octopus (transformed into a green space creature), two Solis Balls (the Spray Park's two planets), a Fun-Brella and an O-riginal. The Starfish Sprays represent the stars in space, and the Surf and Sand Stones space rocks, while the Moon and Neptune are actually Lily Pads. The design of the Spray Park's floor also features a blend of various appropriate colours and patterns to match the theme.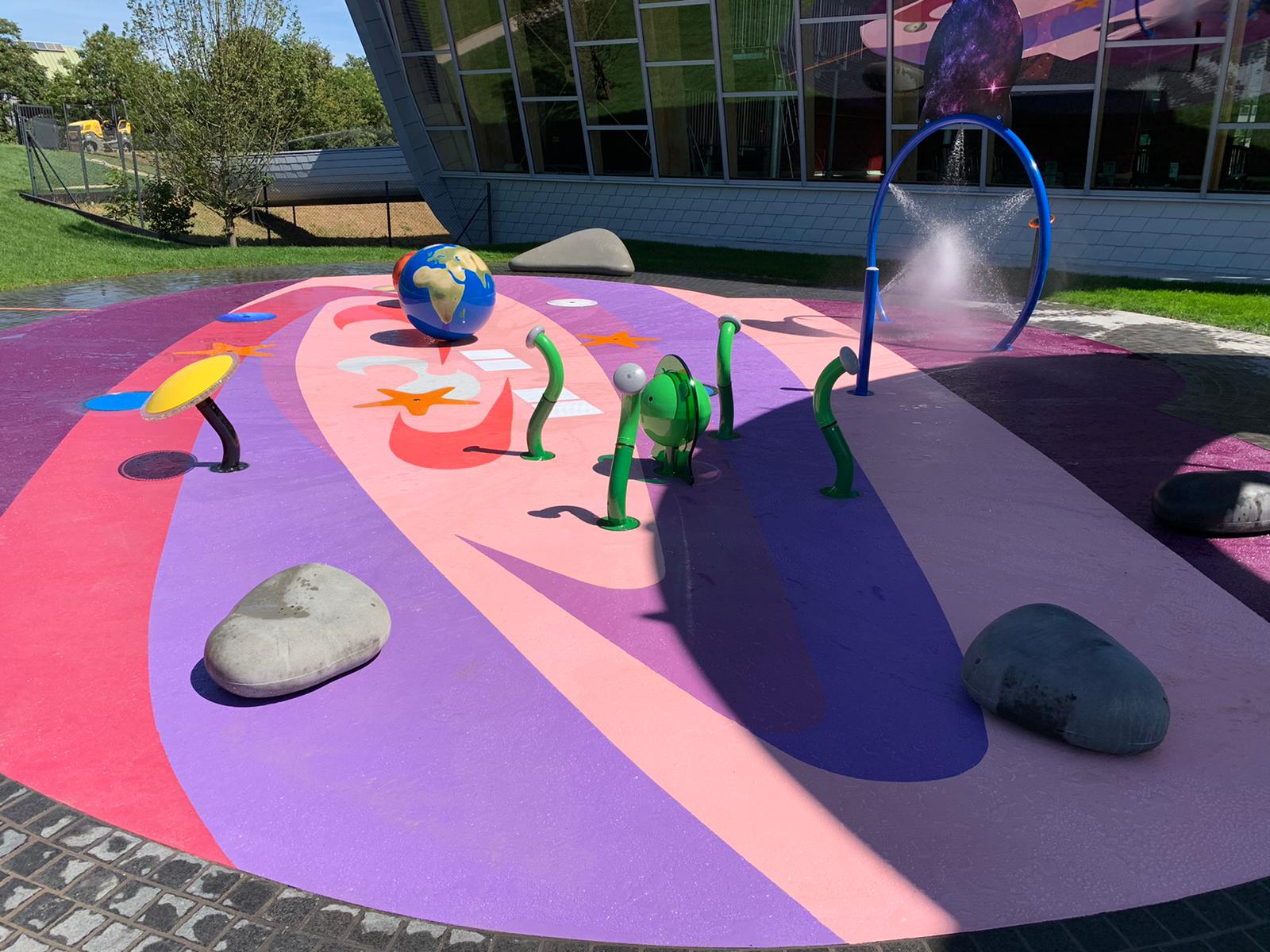 Activities
In constructing this Spray Park, Watergames & More carried out the structural work, including excavation and landscaping of the soil, laying the foundations in sand and rubble, laying the reinforced concrete floor and paving the overspray zone.
We made use of the site's existing water treatment system, basement plant room and piping, to which the feature's pump was connected. We then concluded by installing the water play equipment (including test runs) and carrying out turnkey delivery of the Spray Park.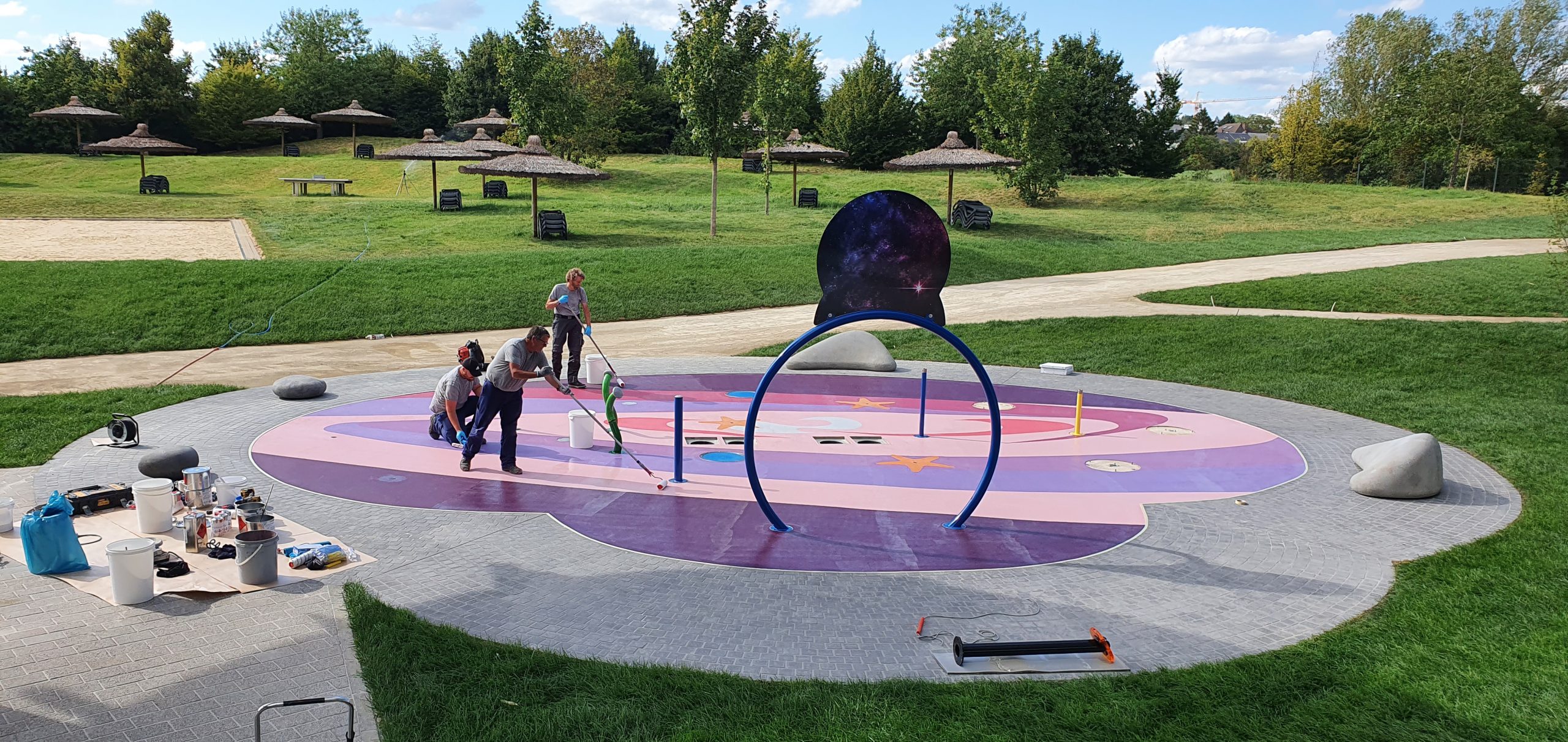 Further information
Are you curious to learn what we could do for your swimming pool? In that case, please do not hesitate to contact us.
Want to stay informed about our developments? If so, then follow us on LinkedIn or subscribe to our newsletter.