In the spring of 2021, Watergames & More constructed a new Spray Park to replace the former paddling pool here. Completion of the Spray Park was the second project that Watergames & More executed for Optisport Swimming Pool Groenoord. We previously erected a waterslide with multimedia for the pool back in 2018.
From paddling pool to Spray Park
Groenoord Swimming Pool used to offer its youngest guests fun in the form of a shallow paddling pool. With the summer season just around the corner, we were approached in May 2021 to address problems concerning the structural condition of the paddling pool. Furthermore, the cleaning and maintenance of the paddling pool had always proven time-consuming chores. Having performed a joint on-site inspection with Optisport, we proceeded to consider the options. Converting the paddling pool into a Spray Park proved the ideal solution.
The major advantage of a Spray Park is that it is low maintenance. Nor is there any risk of drowning or bacterial growth, as no water remains standing on its flat floor. The water treatment system chosen also ensures that used water is collected, treated and reused. The Spray Park's further advantages include the fact that no supervision is required, while it is also wheelchair accessible.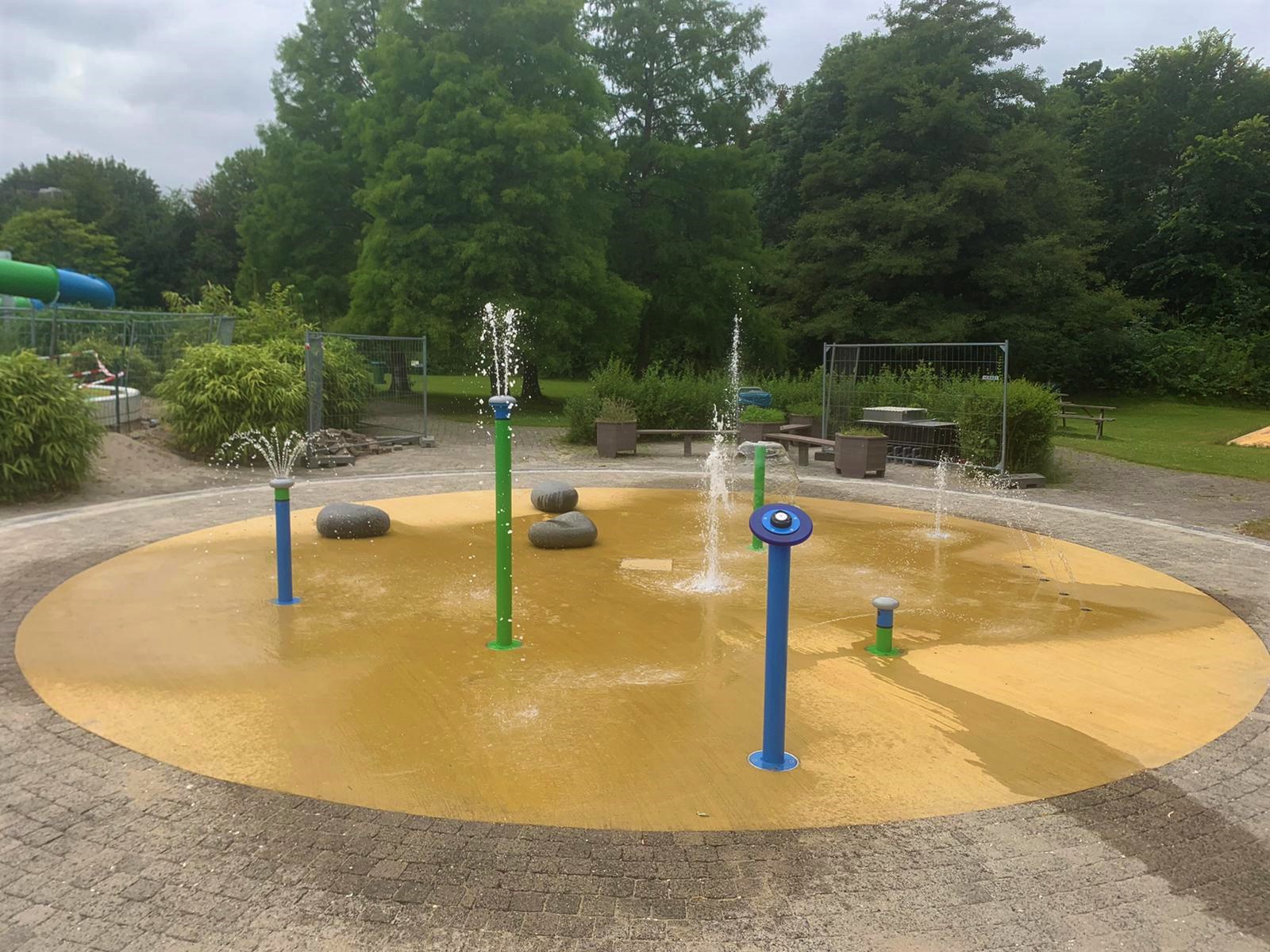 The Spray Park comprises various items of equipment supplied by our partner Waterplay Solutions Corp. Watergames & More carried out connection to the water supply system, as well as the redevelopment and construction work.
Switching swiftly
Within two weeks of the initial inspection, we had submitted a quotation, Optisport awarded the contract and we commenced implementation of the project. As we collaborate with preferred subcontractors who are prepared to think along with us and our clients, we were able to aptly advise Optisport on the most favourable structural solution and switch quickly. We took Optisport's budgetary resources into consideration during each stage of the process.

Want to learn more about this project?
If so, then contact: