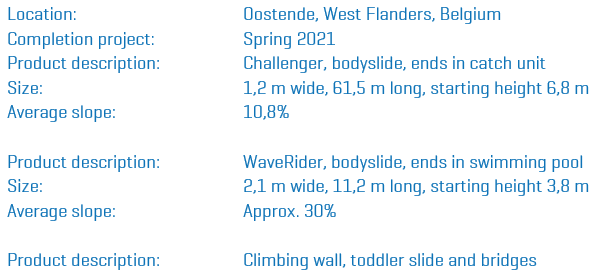 OLCO Sportsphere commissioned Watergames & More to construct two waterslides, a climbing wall and a custom made structure for the Municipal Swimming Pool in Oostende. The Intermunicipal Corporation of Flanders originally awarded the contract to OLCO Sportsphere, which subsequently engaged us to construct the water attractions.
Waterslides
The two waterslides constructed are a Challenger and WaveRider. Both slides are intended for a broad range of users. In fact, the WaveRider even enables visitors and their families to take the ride simultaneously. The Challenger is equipped with multimedia effects in a range of themes, developed by Watergames & More, which makes the waterslide even more spectacular. In addition, the Challenger is equipped with touch points, which can be struck to accumulate points during the ride. This renders the slide ride interactive. An action picture is also taken during the ride. On completing the ride, visitors can view their photo and forward it to themselves.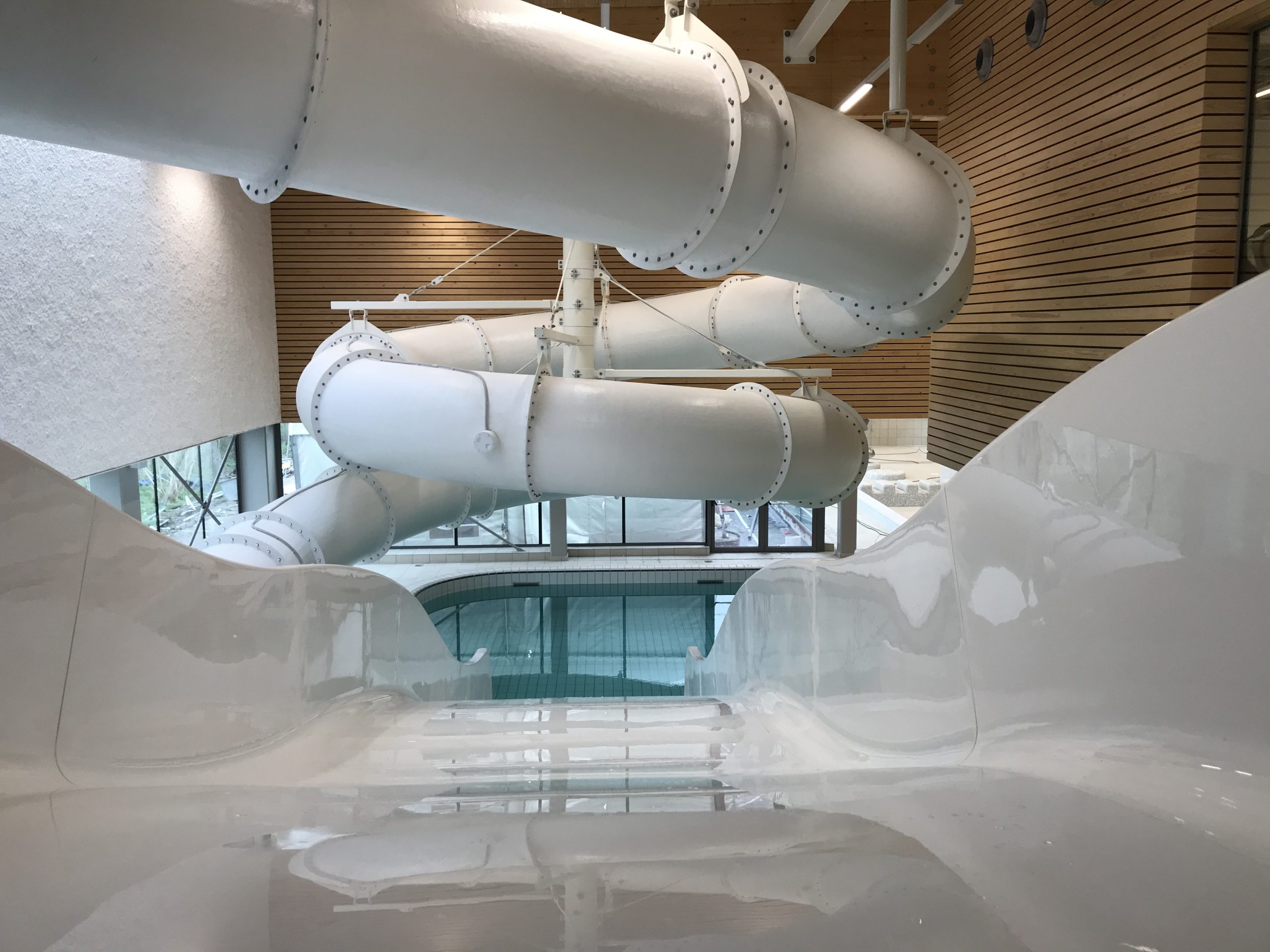 Climbing wall
To lend the swimming pool even greater attraction value, we erected a climbing wall in the form of ice floes. Sprayed concrete was used to create this effect.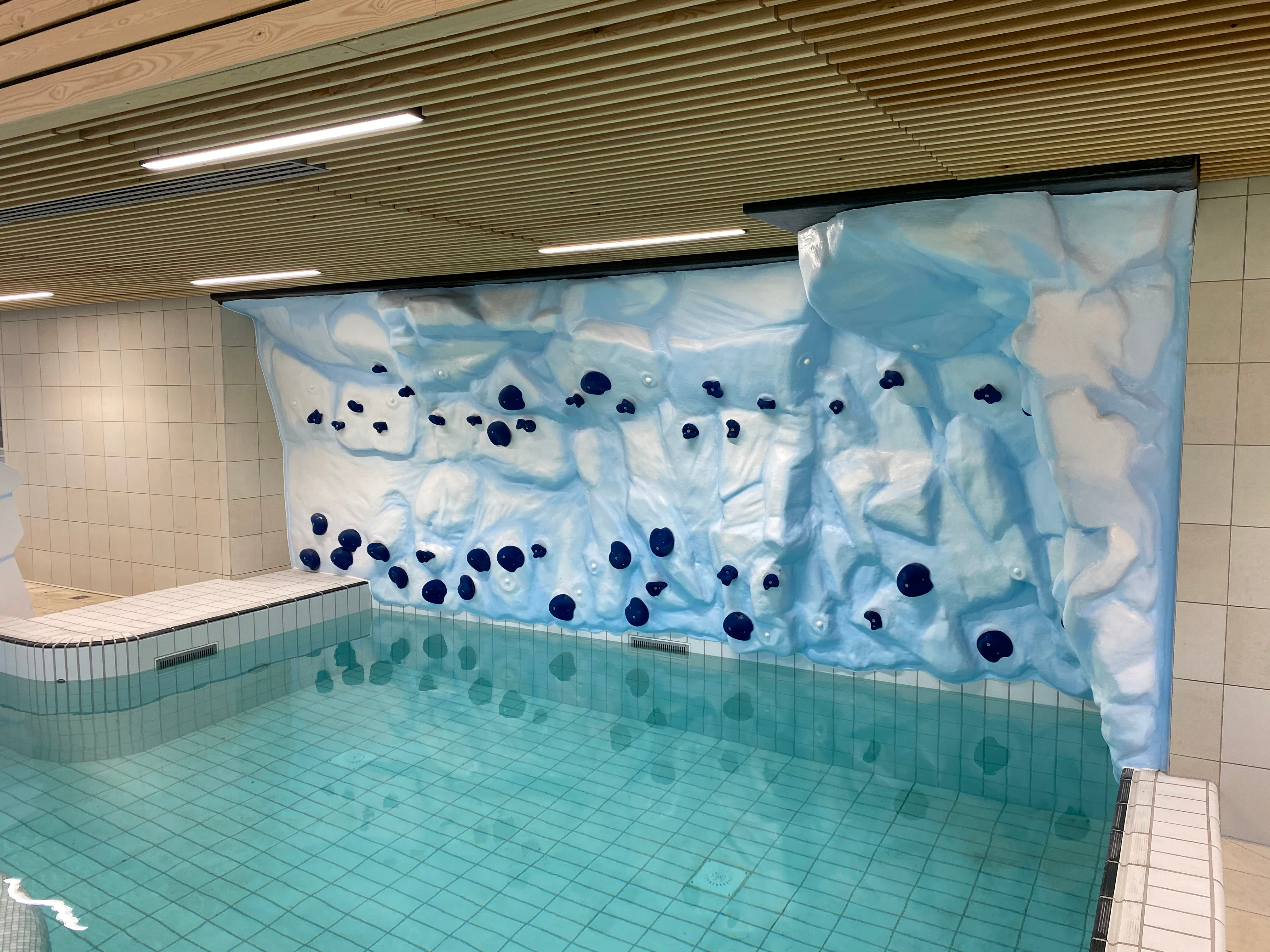 Toddler slide and bridges
We installed a small waterslide in the paddling pool. In addition, we built several bridges. These elements are also based on the ice floe theme.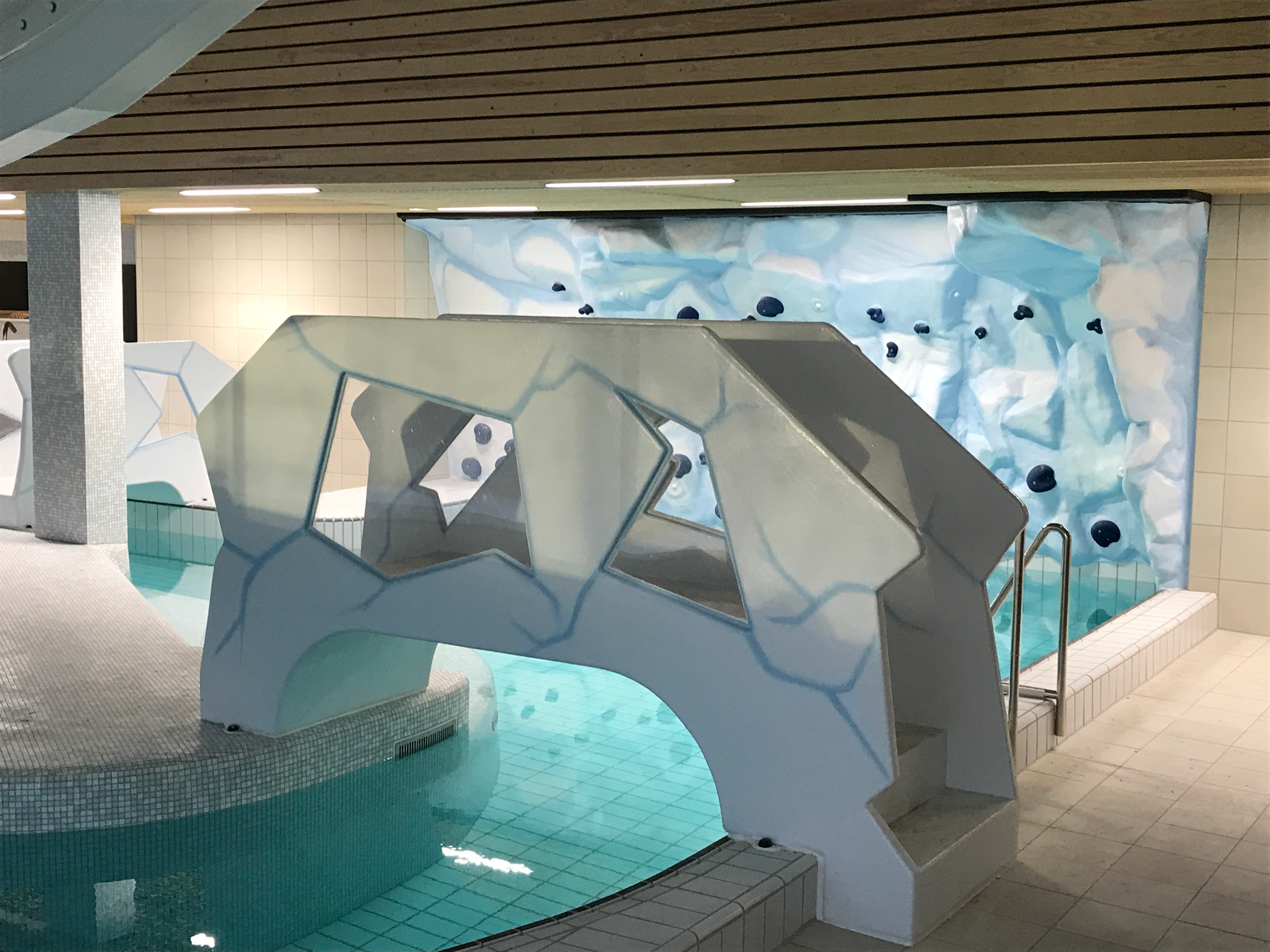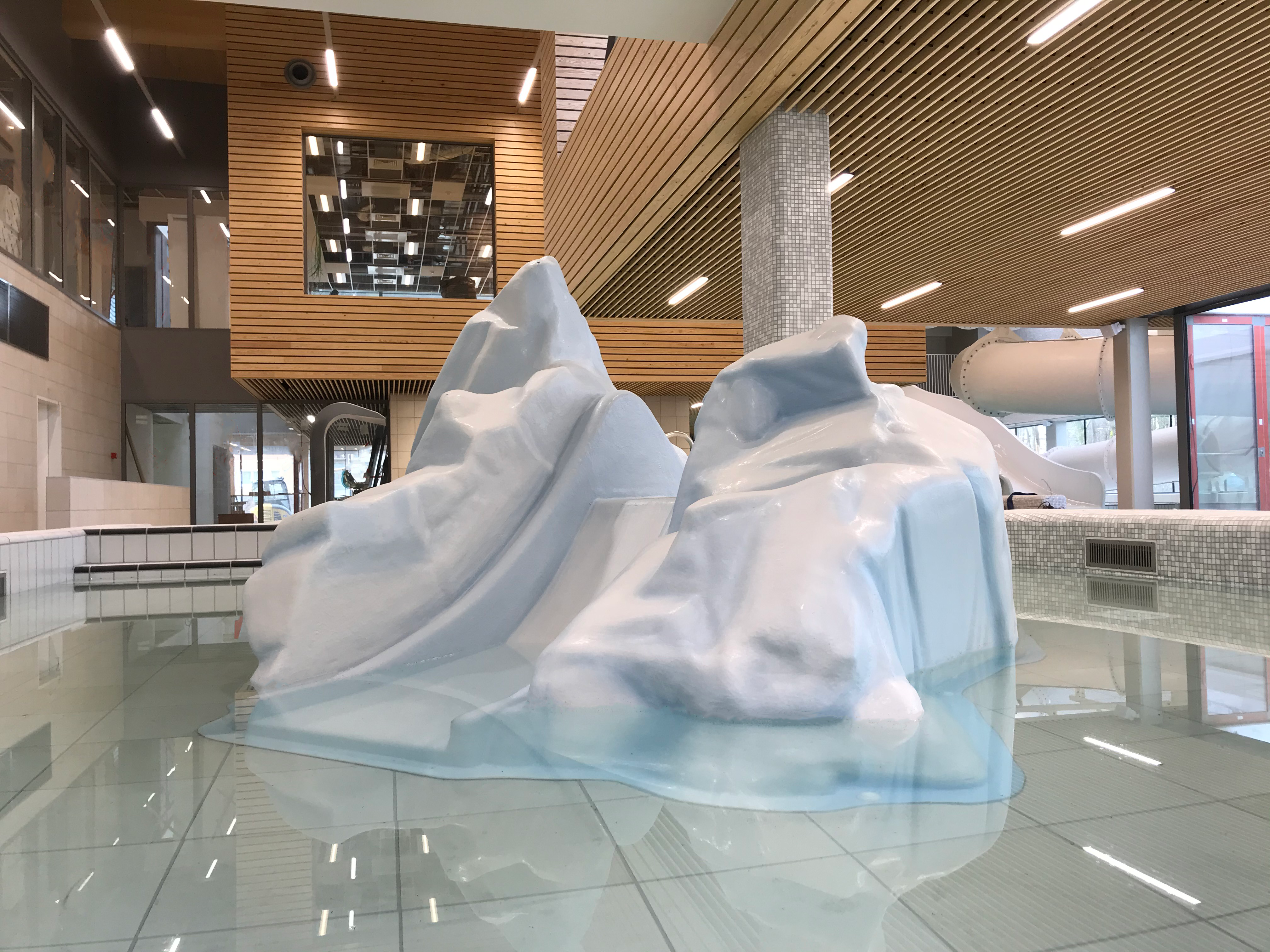 Activities
Watergames & More relieved OLCO Sportsphere of the burden of the entire process of constructing the water attractions. Apart from installing the water attractions, we executed the steel construction and system installation ourselves. In addition, we and our engineers conceived a design whereby the Challenger could be suspended from the ceiling trusses. This makes optimum use of the space available, allowing the area beneath the waterslide to be used for other purposes.

Want to learn more about this project?
If so, then contact: