Following the fire that razed De Boetzelaer swimming pool to the ground in 2019, its management and the municipality eagerly set about drafting plans for a new swimming pool. Two years after the fire, construction of the new pool is complete. Watergames & More erected its waterslide.
Multimedia adds extra dimension
De Boetzelaer swimming pool opted to have a waterslide installed to suit the whole family, the Challenger. Entirely in keeping with De Boetzelaer's endeavours to keep the swimming pool as sustainable as possible, the waterslide and even the flanges are insulated. The 50-metre-long Challenger is equipped with multimedia effects. Visitors have the opportunity to select one of the following themes before the ride starts: disco, neutral, jungle, space, magical and deep sea. The range of themes available adds an extra fun dimension to the slide experience. In addition, the waterslide is equipped with time registration.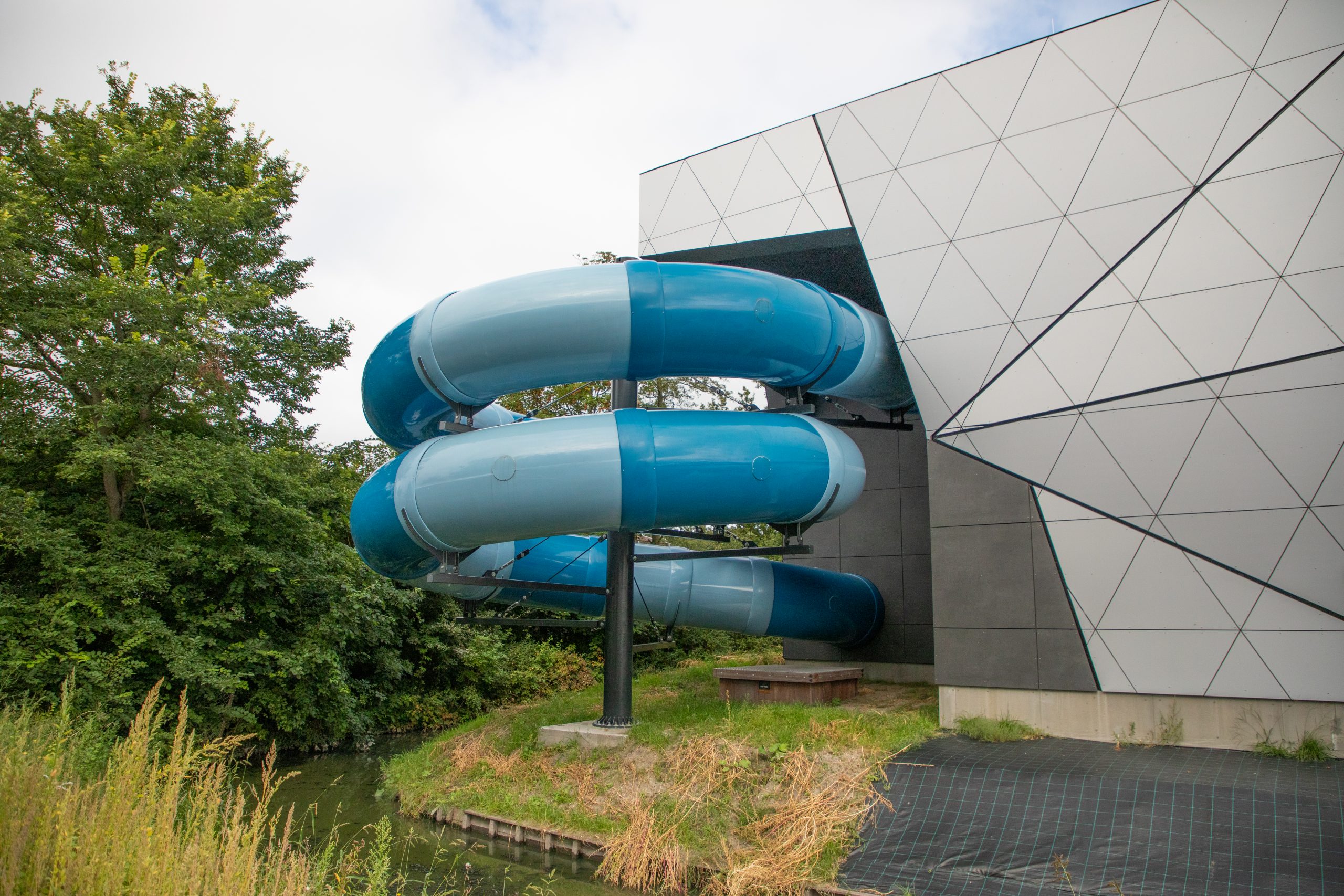 Feat of engineering
We cooperated closely with the architect in creating the waterslide. Its construction involved various feats of engineering, which include the special stairway structure and bridge devised to provide access to the slide's entrance. De Boetzelaer also opted to decorate the surroundings of the waterslide. In addition to contributing to the fine-tuning and coordination in this area, Watergames & More took the client's specific wishes into account from the design phase onwards. The finishing touch to the experience is added by the water curtain that surprises visitors at the end of the waterslide.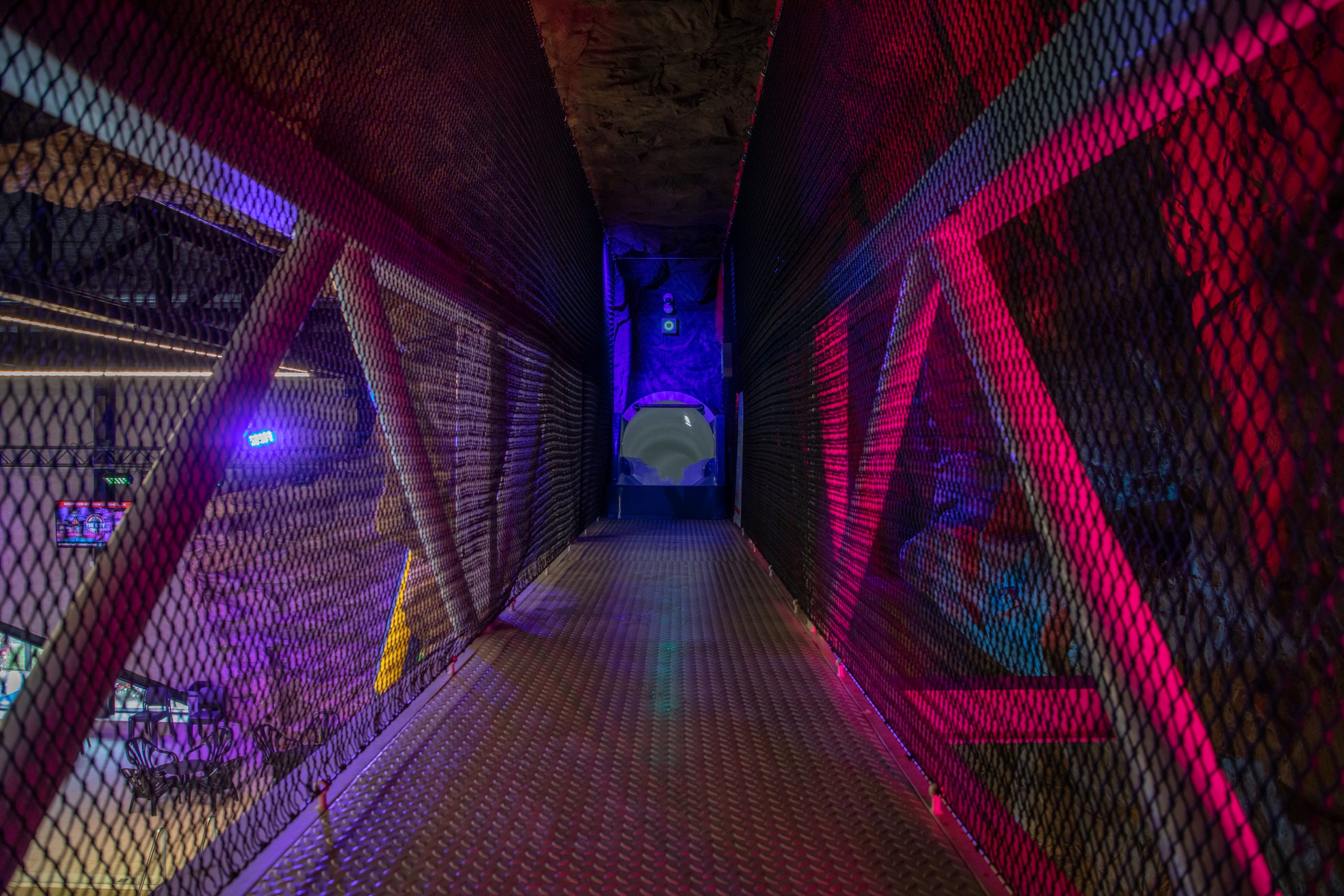 Implementation process
With a view to ensuring that execution was as smoothly aligned with construction as well as possible, the waterslide was erected during various phases of the building process. We also took locational factors into account, such as suitable preparing the stair structure to enable the option of installing safety nets. We closely coordinated this with various parties.

Want to know more about this project?
If so, then contact: