As part of the construction of a new indoor swimming pool in Emmen, the Netherlands, Watergames & More built a Spray Park, several waterslides and a WaterClimbing wall. The principal building contract was awarded to Wind Design & Build. It then approached us to integrate various products from our range in the new swimming pool. Read more below about the Spray Park we constructed, or click ahead to access information about the waterslides and the WaterClimbing wall.
Project activities
Watergames & More carried out turnkey delivery of a Spray Park at Aquarena swimming pool, from design and transport to assembly and adjustment. The Spray Park partly overlaps the paddling pool, thereby creating what is known as a Splash Area. Furthermore, we installed a number of individual recreational elements around the edge of the leisure pool, as well as a few Corn Poppies by the entrance (see photo below).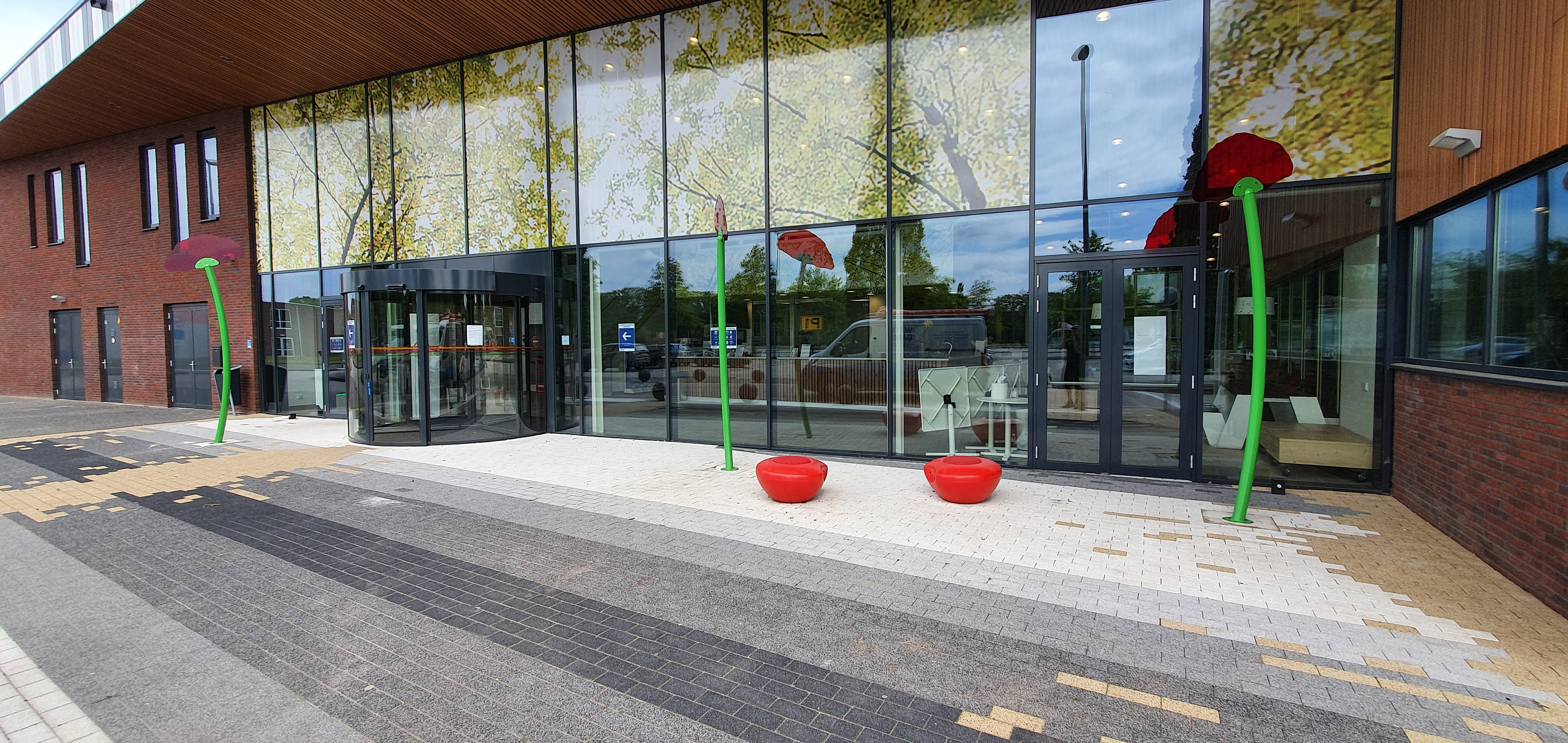 Spray Park equipment
The Spray Park comprises various items of equipment supplied by our partner, Waterplay Solutions Corp., including a Discovery Stream (top right in the photo below). This enables young children to discover how the flow (or damming) of water works in an interactive and playful manner. The elements installed also include a Funbrella (a water umbrella), a Magnif-Eye and various ground sprays, which encourage children to take the first steps towards becoming accustomed to water. An activator enables children to control the operation of the Spray Park themselves.
The adjoining Splash Area features a Poppy Bud (on the edge of the pool), a Wiggly Junior in the middle of the pool and a 'twinslide' Discoverer waterslide, which provide entertainment for the toddler age group.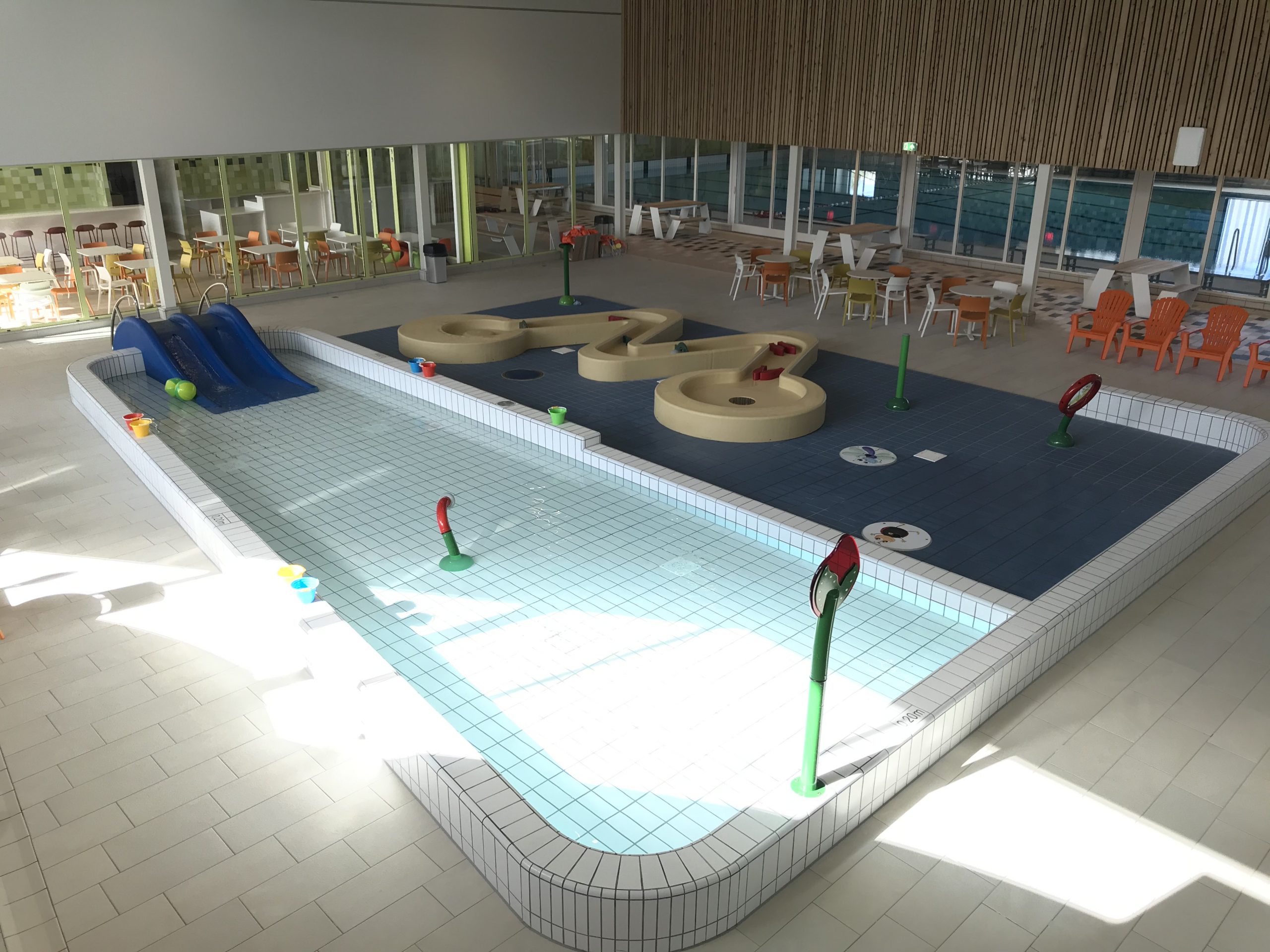 With a view to also catering to slightly older children, Watergames & More installed several individual items of water play equipment around the edge of the leisure pool, including a Sneaky Soaker (tipping buckets) and several raised sprayers. The video below provides a basic impression of the elements at the leisure pool (video does not contain sound):
Experience
Watch a video impression of the new swimming pool here, including visitor reactions (in Dutch) about the experience:


Want to learn more about this project?
If so, then contact: