Watergames & More constructed a Spray Park for the Baxmannbad swimming pool in the German town of Hessisch Oldendorf. The contract for a new Spray Park was awarded to us on the basis of a tender. The Spray Park was constructed to replace the former paddling pool and complement the pools at Baxmannbad.
Colourful Spray Park
The Spray Park comprises various items of equipment including a toddler slide, freestanding sprays and Sneaky Soakers (tipping buckets). The Spiral Tunnel, which sprays the children from all sides when they run through it, is the Spray Park's eye-catcher. The various items of equipment supplied by our partner Waterplay Solutions Corp. are also available in any colour required. Baxmannbad ultimately opted for several bright colours, with a view to creating a cheerful ambience. The video below provides a suitable impression of the Spray Park:
Activities
We reused much of the former paddling pool's existing systems in constructing the Spray Park. We also supplied, assembled and adjusted the equipment ordered. The client carried out the remainder of the work itself, while we provided the necessary expertise free of charge.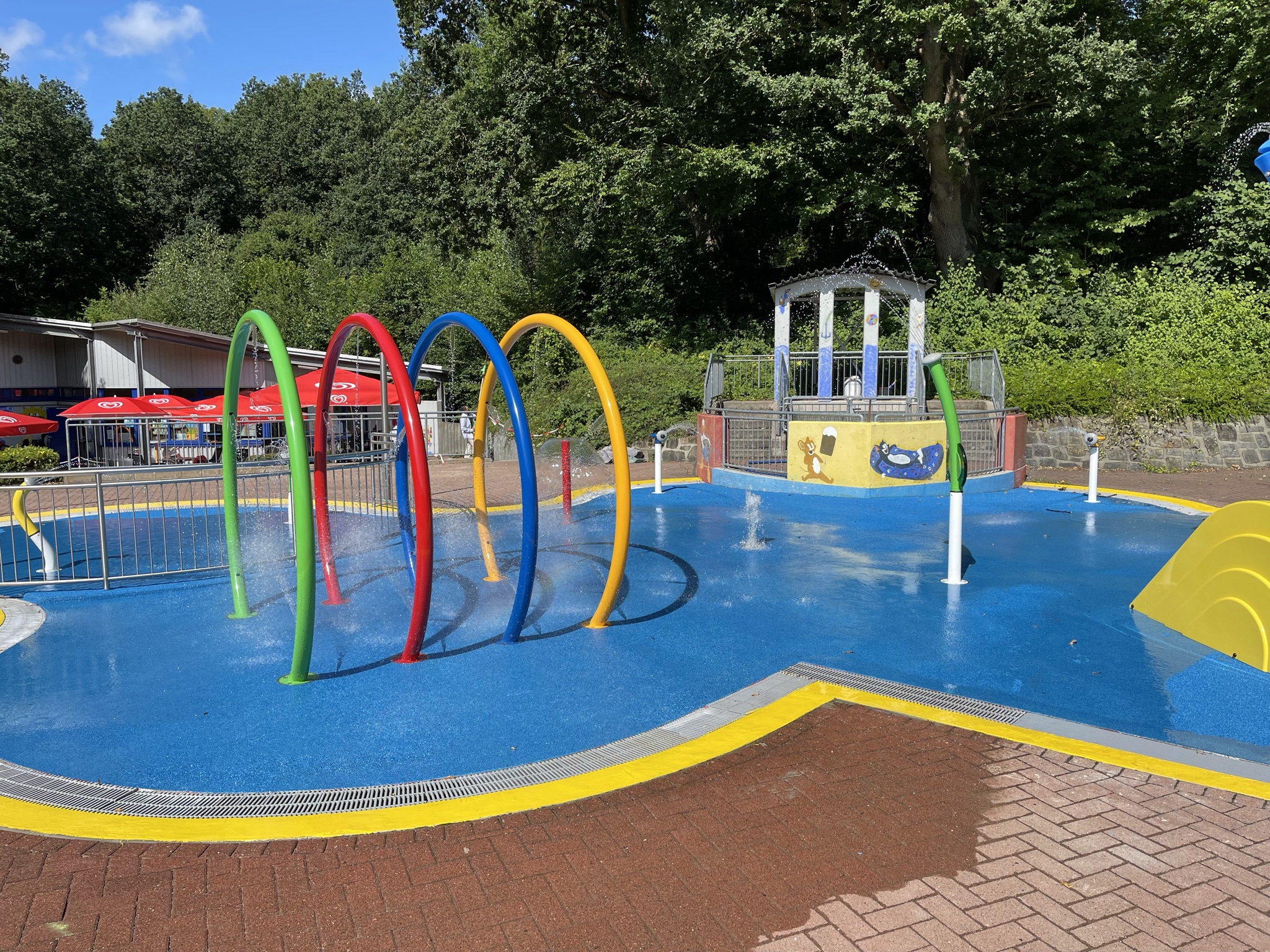 Want to know more about this project?
If so, then contact:
Senior Key Account Manager Germany, Luxembourg, Austria and Switzerland
Within our team, Remco is responsible for the customers and clients in the German-speaking countries. Remco is quick to respond and always puts the interests of clients first. His drive, enthusiasm and honesty make Remco a professional partner for customers and clients. Remco likes to work together with clients and customers in order to carry out their assignments perfectly. If you would like to realise a beautiful new project together with Watergames & More in Germany, Luxembourg, Austria or Switzerland please contact him!