Watergames & More executed a highly exceptional project for the monte mare swimming pool in Kreuzau, Germany. We designed and constructed a fully themed water attraction in its newly built swimming pool. This total concept comprises several of our products, including both custom made elements and standard Spray Park equipment.
Activities
Watergames & More carried out turnkey delivery of this project. We executed the entire project from A to Z. In assuming full responsibility for project management, we were able to relieve the client of any burden whatsoever throughout the project.
We executed the design, engineering, production, delivery, construction and installation activities on this project. This included fabrication of the steel loadbearing structure of the pirate ship, demolishing the original floor and drilling openings in the pool for supply pipes. We also constructed a highly advanced basement plant room to control all the elements of the water attraction (both the Spray Park elements and the pump for the water slides). This basement houses all the modern Spray Park technologies, which were developed in cooperation with our partner Waterplay Solutions Corp.. We also installed a complete filter system.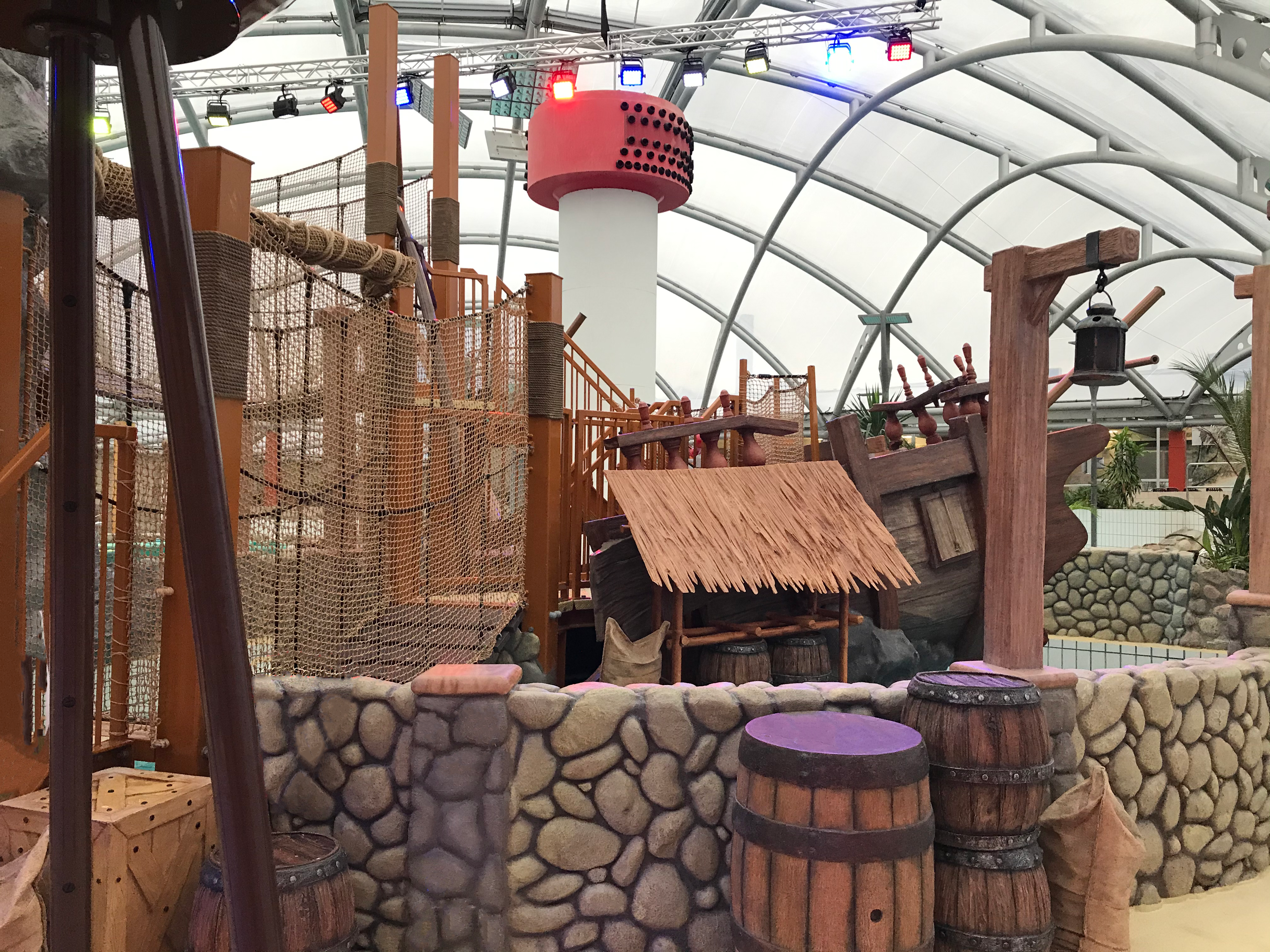 Elements of the water attraction
The attraction occupies a total floor area of approximately 250m². The spectacular centrepiece is the sunken pirate ship, complete with a mast, (water) cannons and rudder. Its stern houses the starts of two water slides, which also extend through the rocks. We incorporated a waterfall in one of the piles of rocks. The suspension bridges enable visitors to move around the attraction entirely in keeping with the theme. We also constructed a paddling pool, complete with a slide. Moreover, we applied all the decorative elements. We even thought to apply transparent foil printed with themed images to the windows. And last but not least, the water attraction comprises a section equipped with Spray Park elements, including several ground sprays, two Waterfalls and tipping buckets.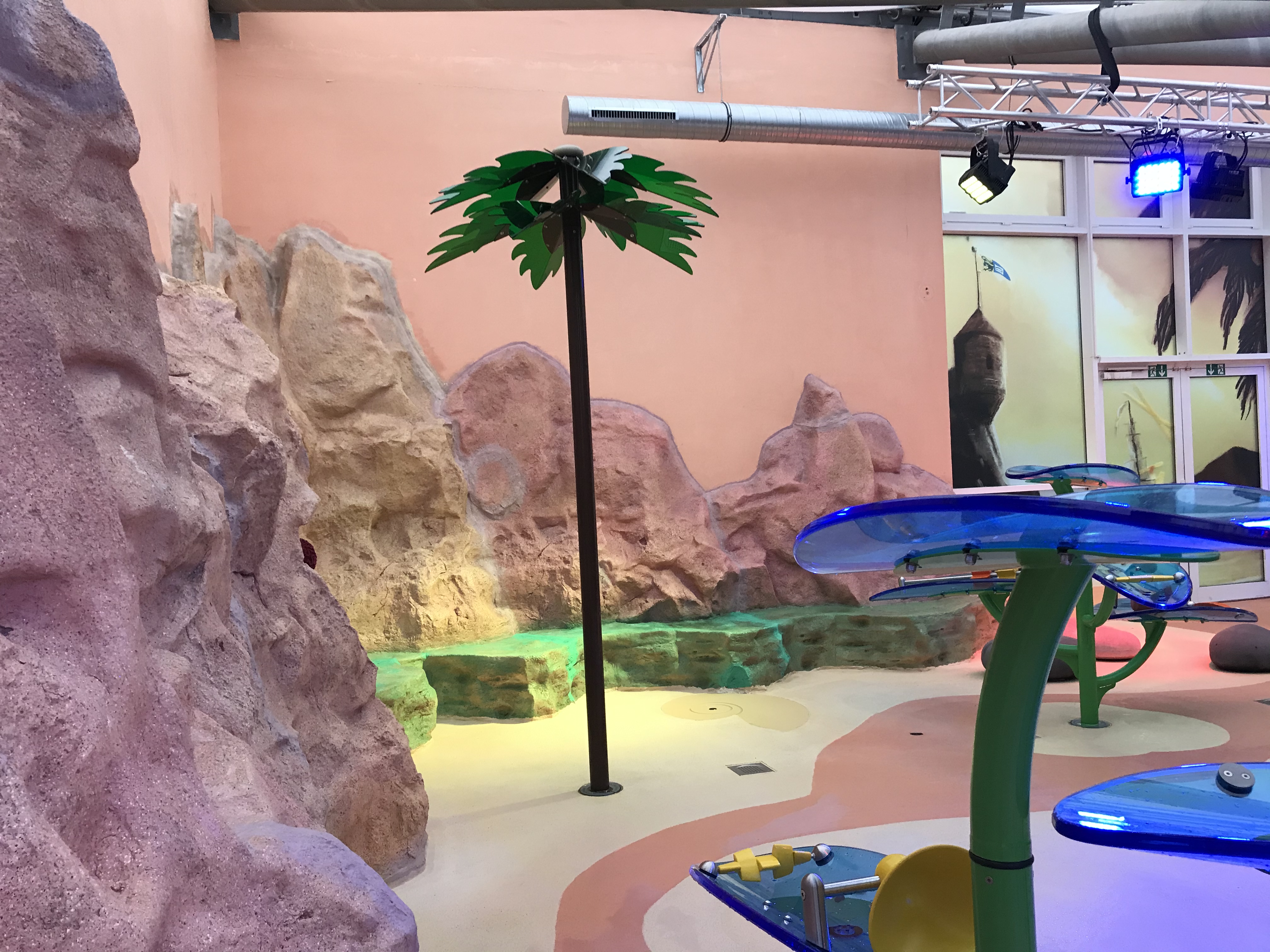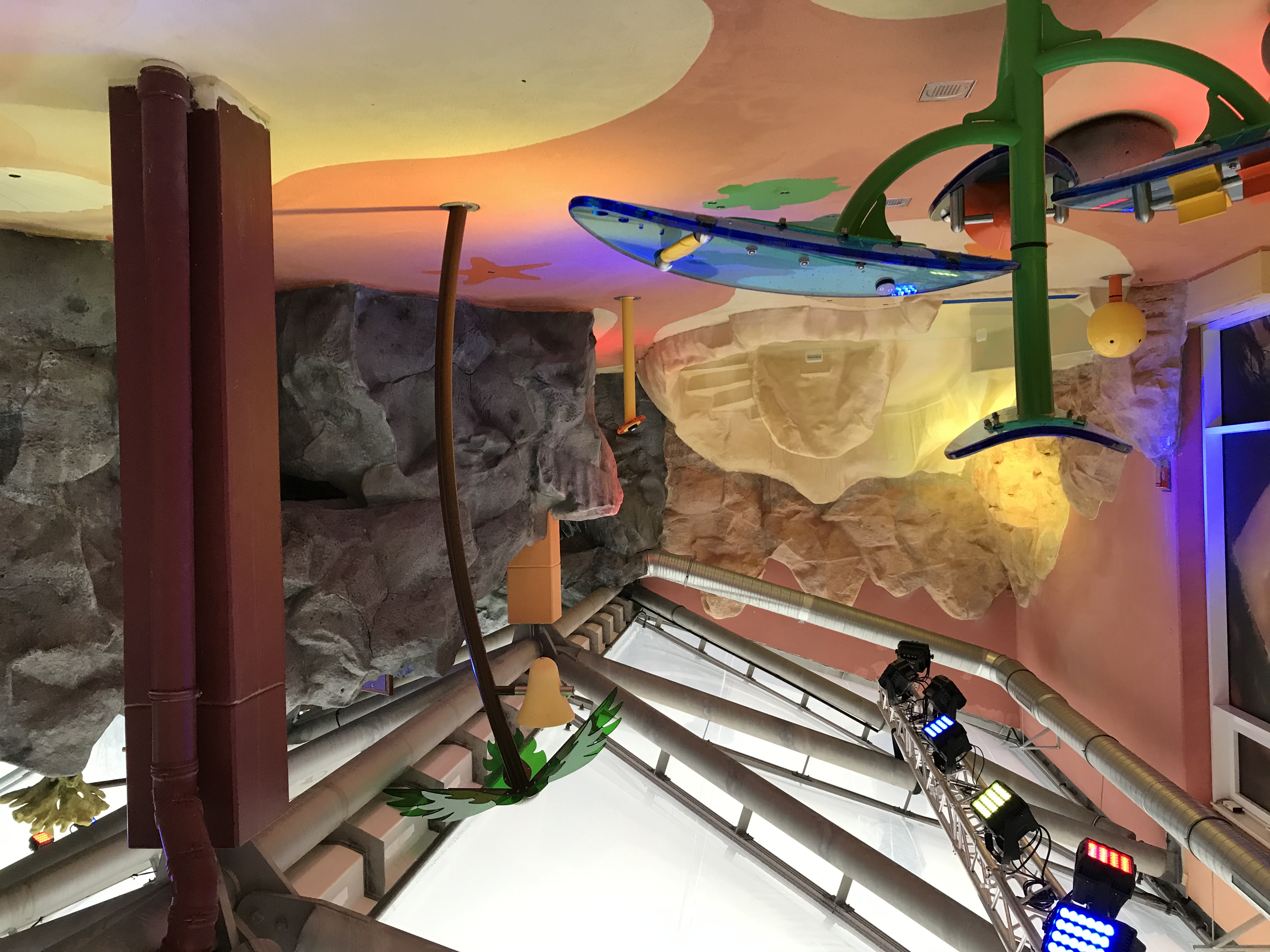 The Spray Park's rubber granulate floor was laid in matching colours. Rubber granulate is a highly suitable floor finish. It is non-slip, resistant to pool chemicals and we can supply it in any RAL colour required to match the theme.
Impressions
The videos below provide an impression of the design and the completed project respectively:
monte mare completed project
Want to learn more about this project?
In that case, please contact: