In the spring of 2020, Watergames & More erected a new family slide in Heeg, Friesland. The slide is located on the beach at Heegermeer Lake.
Initiators
Construction of the waterslide on Heeg Beach was carried out at the behest of Heeg entrepreneurs' association, OVH2000. The project was also jointly funded by organisations including the entrepreneurs' association, Súdwest-Fryslân afdeling Heeg de Gemeente SWF, Plaatselijk Belang Heeg, the Province of Friesland and a number of local sponsors. The initiators joined forces to ensure that the envisaged water attraction was actually erected on the beach.
Project activities
Watergames & More was involved in the construction of this waterslide from start to finish. The WaveRider was delivered as a turnkey project. This enabled us to relieve the client of any worries. Watergames & More took charge of the engineering, delivery, assembly and construction work. The entrepreneurs themselves laid the pipework that supplies water from the lake.  Watergames & More then connected the remaining plumbing to the piping. Furthermore, we installed the fence around the waterslide. Our project manager also took charge of project coordination, in order to vouch for worry-free, turnkey delivery.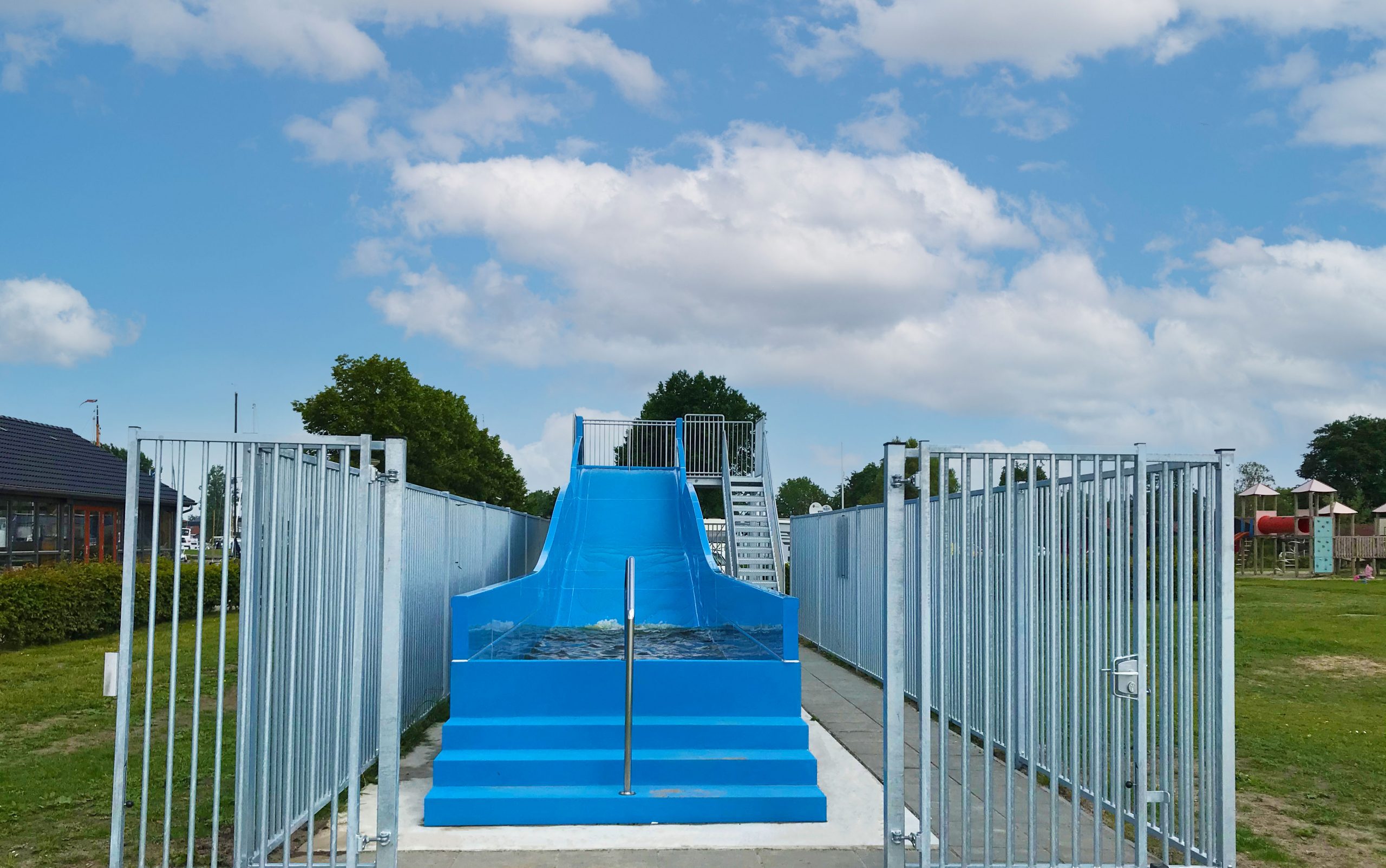 Attraction value
Since its completion in the summer of 2020, the WaveRider has proven a huge success! During the course of the summer, the sensor fitted by OVH2000 recorded no fewer than 232,000 slide rides!
Not only has the attraction value of the beach increased. Completion of the waterslide has had the additional advantage of increasing the number of overnight stays, due to the fact that children are keen to stay in Heeg after seeing the slide. Of course, guests also visit the village and spend money there. It is expected that the popularity of the WaveRider will further strengthen its competitive position in relation to surrounding recreational areas in the coming years.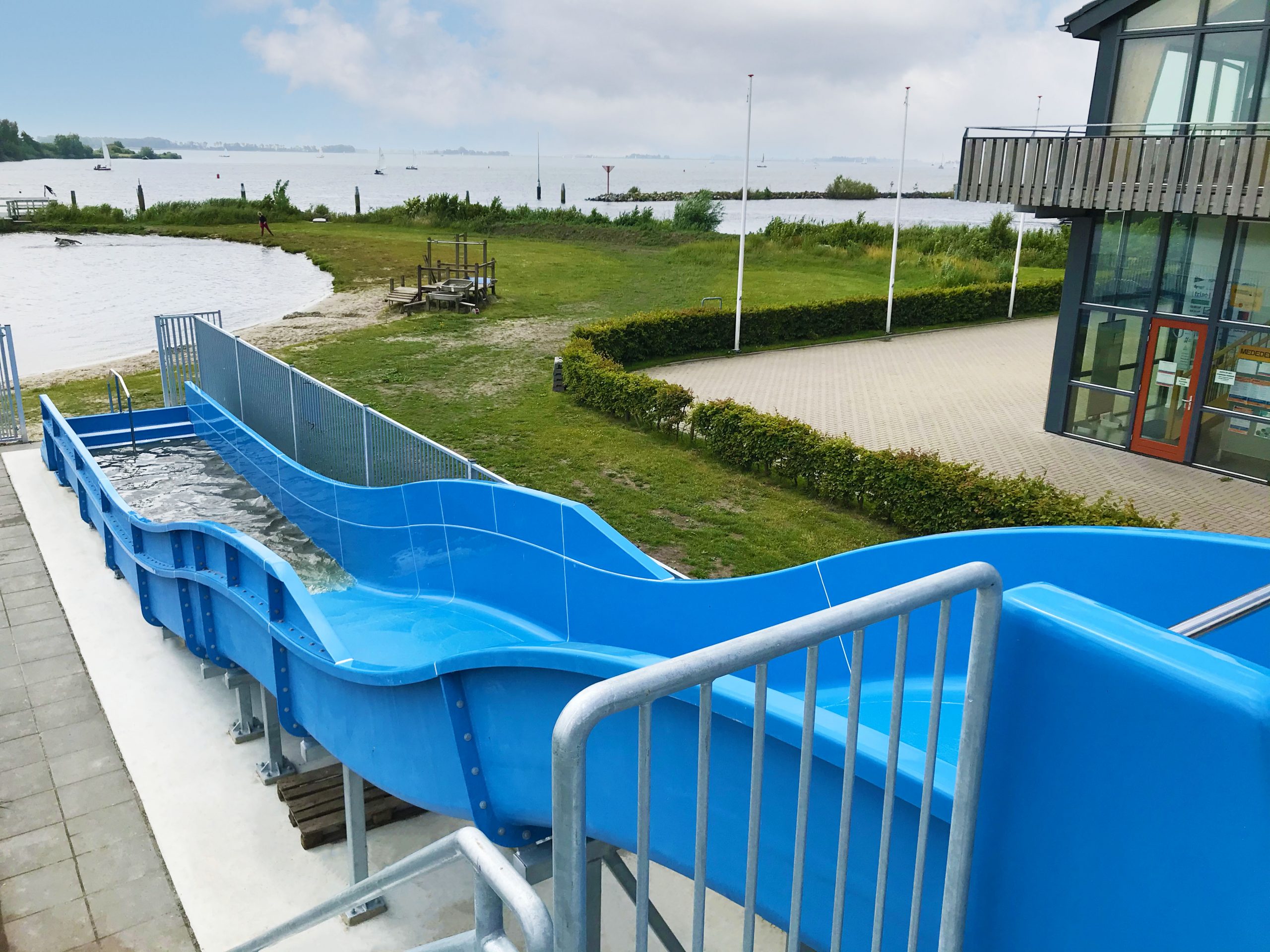 Type of slide
The WaveRider is probably the oldest and most highly appreciated of all the waterslides that we construct. The great thing about this attraction is that it is a real family slide. The WaveRider enables an entire family or group of friends to share the ride simultaneously. The WaveRider is both open and safe. It is therefore also highly suitable for families with (young) children. These factors render the WaveRider an ideal attraction for all generations. The WaveRider can be supplied in any RAL colour or with a transparent finish. Furthermore, the WaveRider can be equipped with multimedia or daylight effects.
Heeg Beach opted to have its WaveRider fitted with a catch unit. The water in the catch unit is shallow, enabling users to leave the waterslide swiftly and safely. Watergames & More can supply various types of catch unit. The catch units can be finished in virtually any RAL colour of choice.
Want to learn more about this project?
If so, then contact: