The Watergames & More Challenger has added to the value of the Maarsseveense Plassen recreation area. The water slide's special daylight effects make for a truly exceptional experience.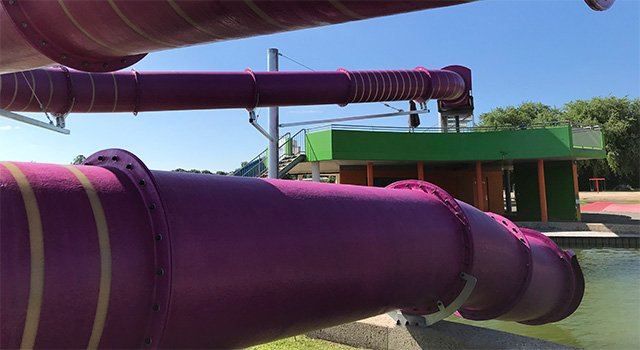 Project activities
Watergames & More was involved in this project as an advisor and implementer from the very outset. The water slide was supplied on the basis of turnkey delivery. This implies that Watergames & More completely relieved the client, Recreatieschap Stichtse Groenlanden, of all related duties, from the initial brainstorming session, through design, up to and including delivery. We assembled the tube slide and also carried out the construction work.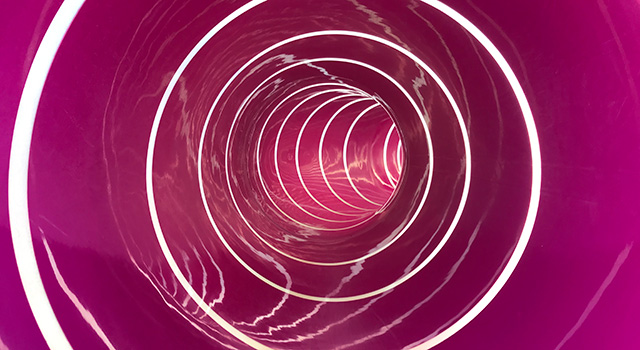 Special daylight effects
This Challenger features unique daylight effects: the slide comprises various translucent hoops, which provide a playful impression during one's journey down the slide. The translucent hoops were incorporated in the walls of the slide during the production phase.
This video provides an impression of the experience that the water slide offers:
A renewed business relationship
In 2017, Watergames & More carried out the renovation of the paddling pool in the same recreation area. During the process, it was extended to include a slide in the middle of the pool in the form of a pirates' fortress, as well as crocodile and cannon-shaped soakers on either side. The contract for the delivery of the water slide was the second to be concluded with this local authority. Thanks largely to the productive talks held during the preparatory phase and our favourable quote, this client opted to do business with Watergames & More once again.
Want to learn more about this project?
If so, then contact: