Increasing numbers of holiday parks and campsites opt to add water games to their facilities. This enables them to increase their attraction value, broaden the target group and gain greater control of visitor numbers throughout the year. A prime example is Schaijk holiday park run by Roompot Vakanties in Noord-Brabant, which added a Watergames & More Spray Park to its site.
Attraction value
The holiday park was looking for a solution to increase the attraction value of the park, with an attractive investment budget. A Spray Park proved an excellent solution: the start-up, operating and maintenance costs are much lower than a swimming pool, for example, while the attraction value for guests is hugely increased.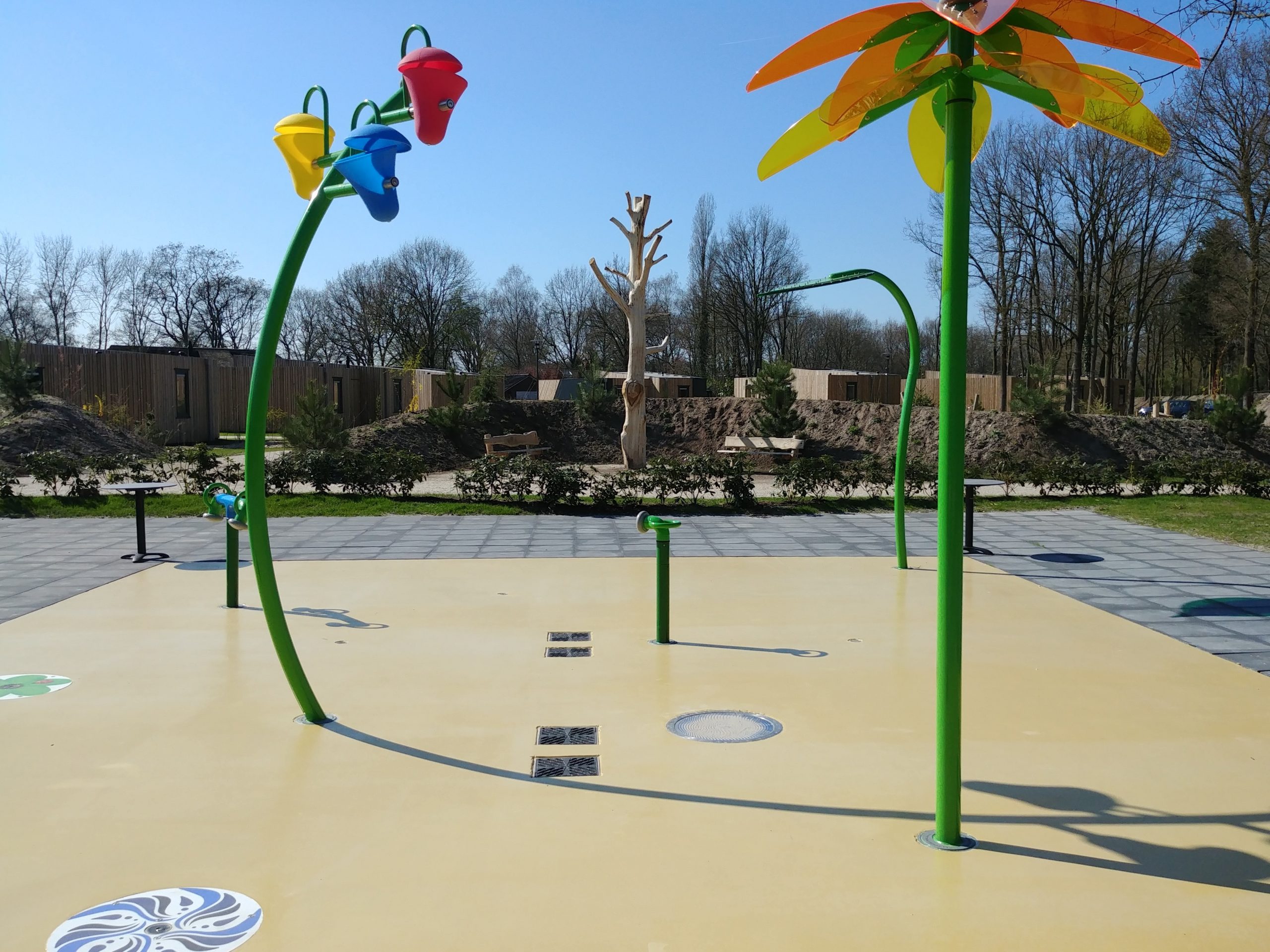 Project activities
Watergames & More designed an 80m² Spray Park for the holiday park that comprises various items of water play equipment. Apart from the design, we executed the entire project from development to turnkey delivery of the park, thus fully relieving the management of the holiday park of any burden.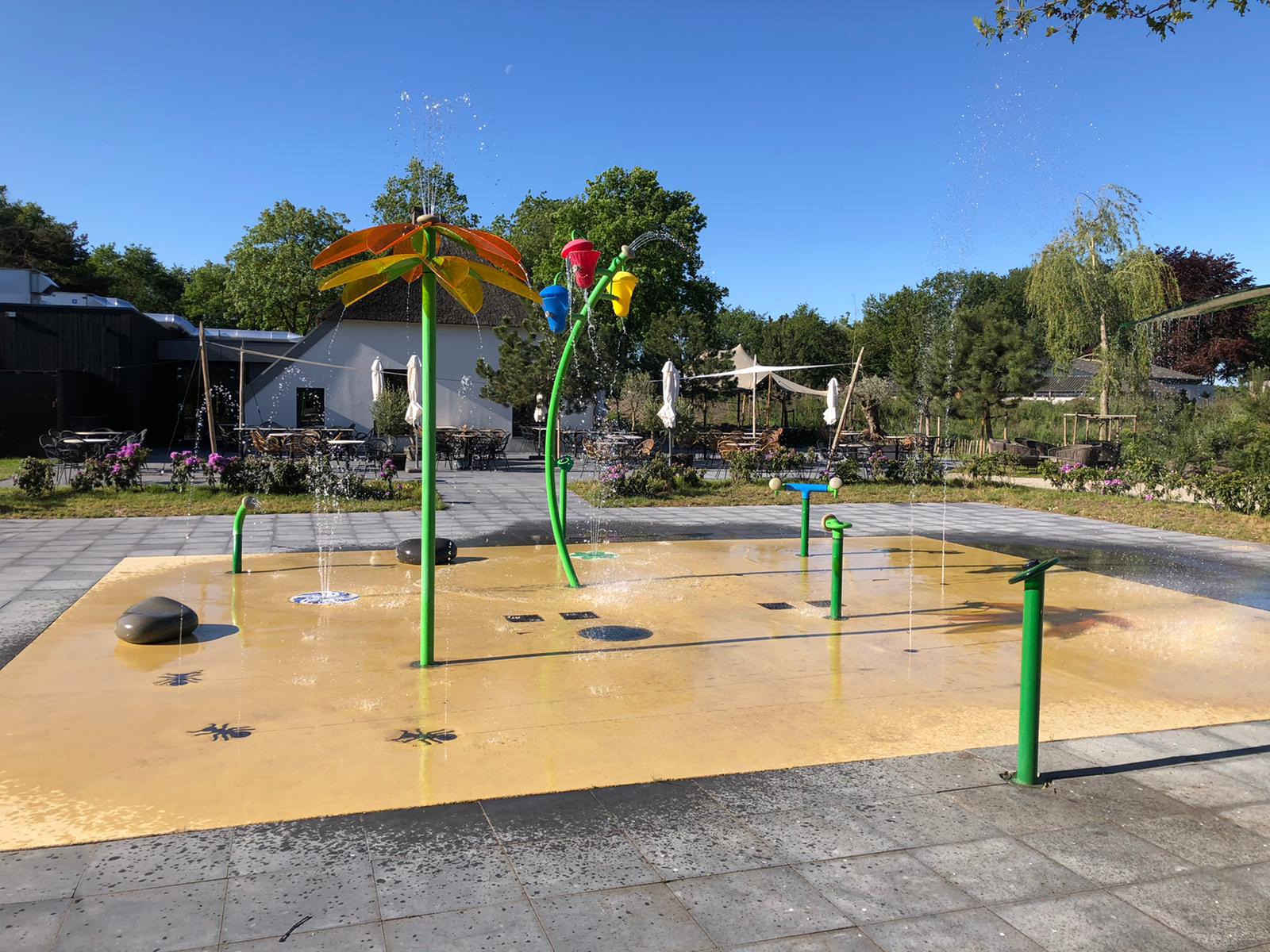 Collection
The design for this Spray Park was drafted on the basis of water play equipment contained in Waterplay Solutions Corp's Wildwood Nature Collection. Tall wildflowers, giant raining leaves and grass-inspired water cannons form the basis of this collection. This theme and the bright colours chosen make for a cheerful and coherent image, which is in keeping with the holiday park's identity.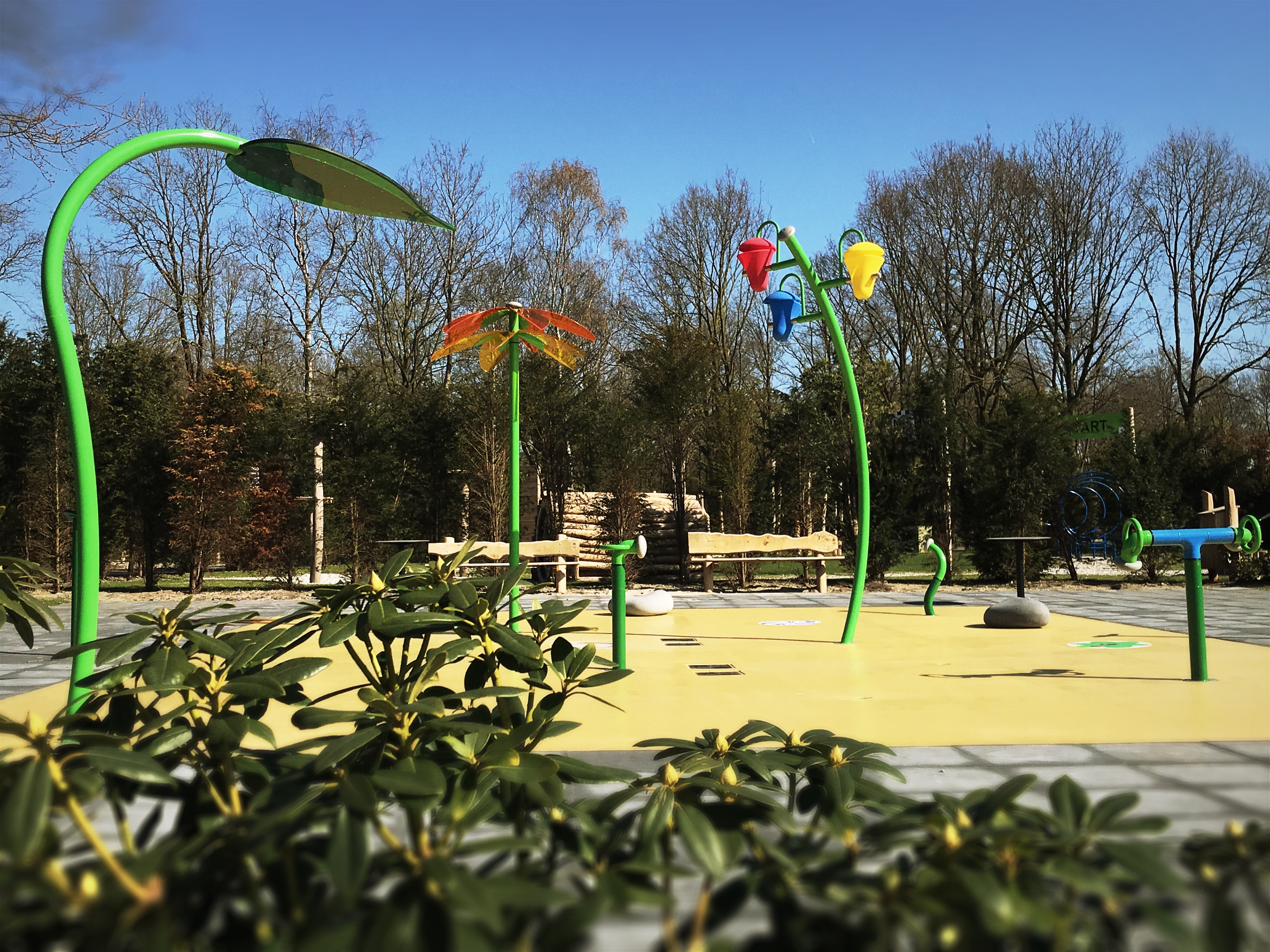 Overspray zone
Similarly to any other, the Spray Park in Vakantiepark Schaijk also has what is known as an overspray zone. This is a paved zone directly bordering the playing area, which catches any water that is splashed or blown around, and returns it to the Spray Park. This protects the surrounding area and helps avoid hazards and damage. If there were no overspray zone, puddles could develop, which may prove detrimental to health and safety (slippery soil).
Want to know more about this project?
If so, then contact: