Familypark theme park is located in St. Margarethen, in the Neusiedlersee region of Austria. It is Austria's largest amusement park. Commissioned by Compagnie des Alpes, Watergames & More constructed a custom-made Spray Park there in the summer of 2020. The fully themed Spray Park provides even greater attraction value, while also offering visitors the opportunity to cool off throughout the summer season.
Mining theme
In close collaboration with the client, Watergames & More developed a design based on a mining theme. The design incorporates both existing decorative features of Familypark and new ones. Furthermore, the colours of the water play equipment are also coordinated, so that they blend to create a coherent impression. The image below depicts a render from the design process.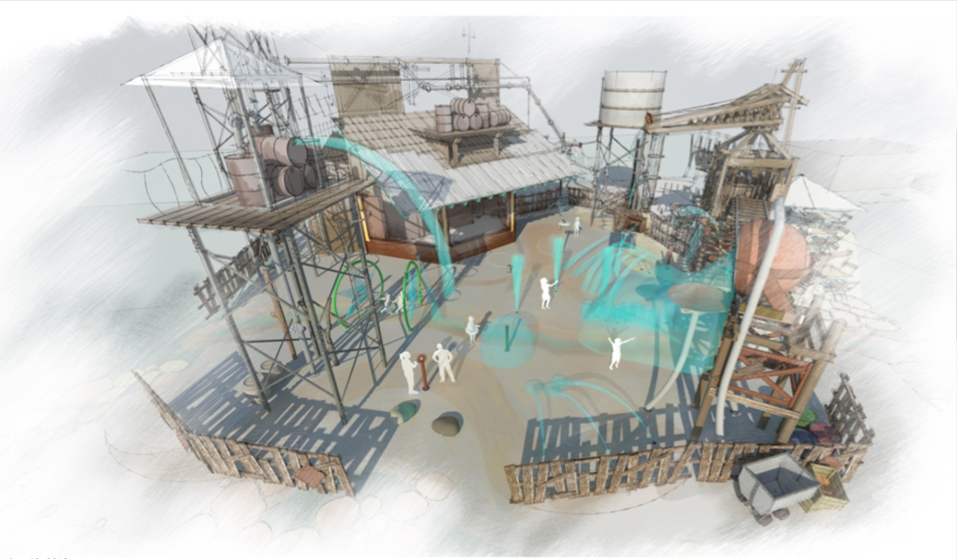 Activities
In addition to the theming and design of the Spray Park, Watergames & More took charge of both the transport and assembly. We carried out part of the installation ourselves, and the remainder in cooperation with third parties. In addition to carrying out turnkey delivery of projects, Watergames & More offers clients the option of executing parts of the project themselves. The picture below shows work on the Spray Park in full swing: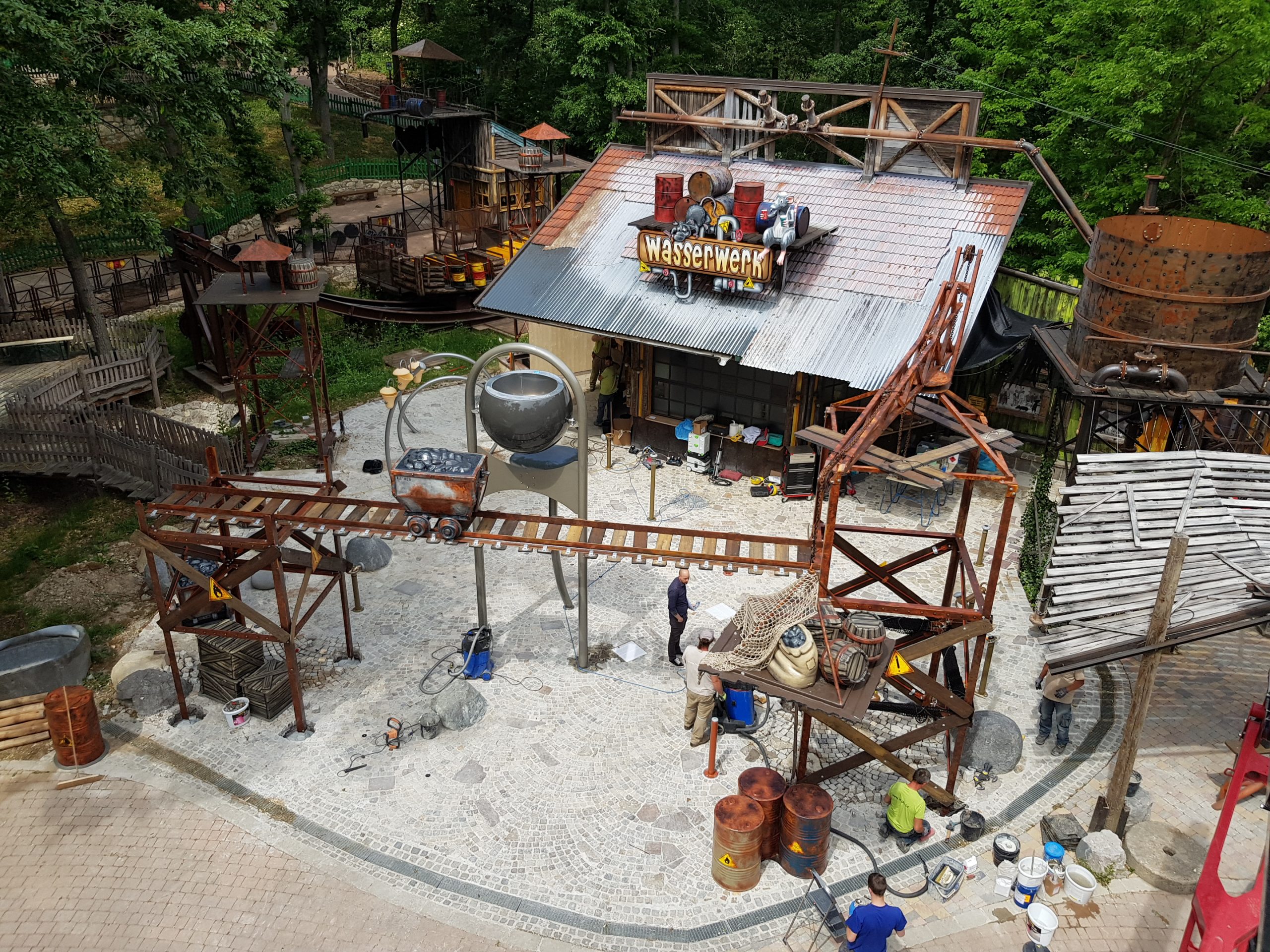 Modification of equipment
In order to ensure that a Spray Park blends in with its surroundings, it may prove necessary to modify the appearance of water play equipment. In that case, one has the option of fitting Spray Park elements from the existing collections supplied by our partner, Waterplay Solutions Corp., then modifying them to suit. The modifications available range from adapting the colour to personalising items by adding a logo or other graphic design features. In the majority of cases, this sort of customisation can even be carried out free of additional charges, depending on the document provided by the client.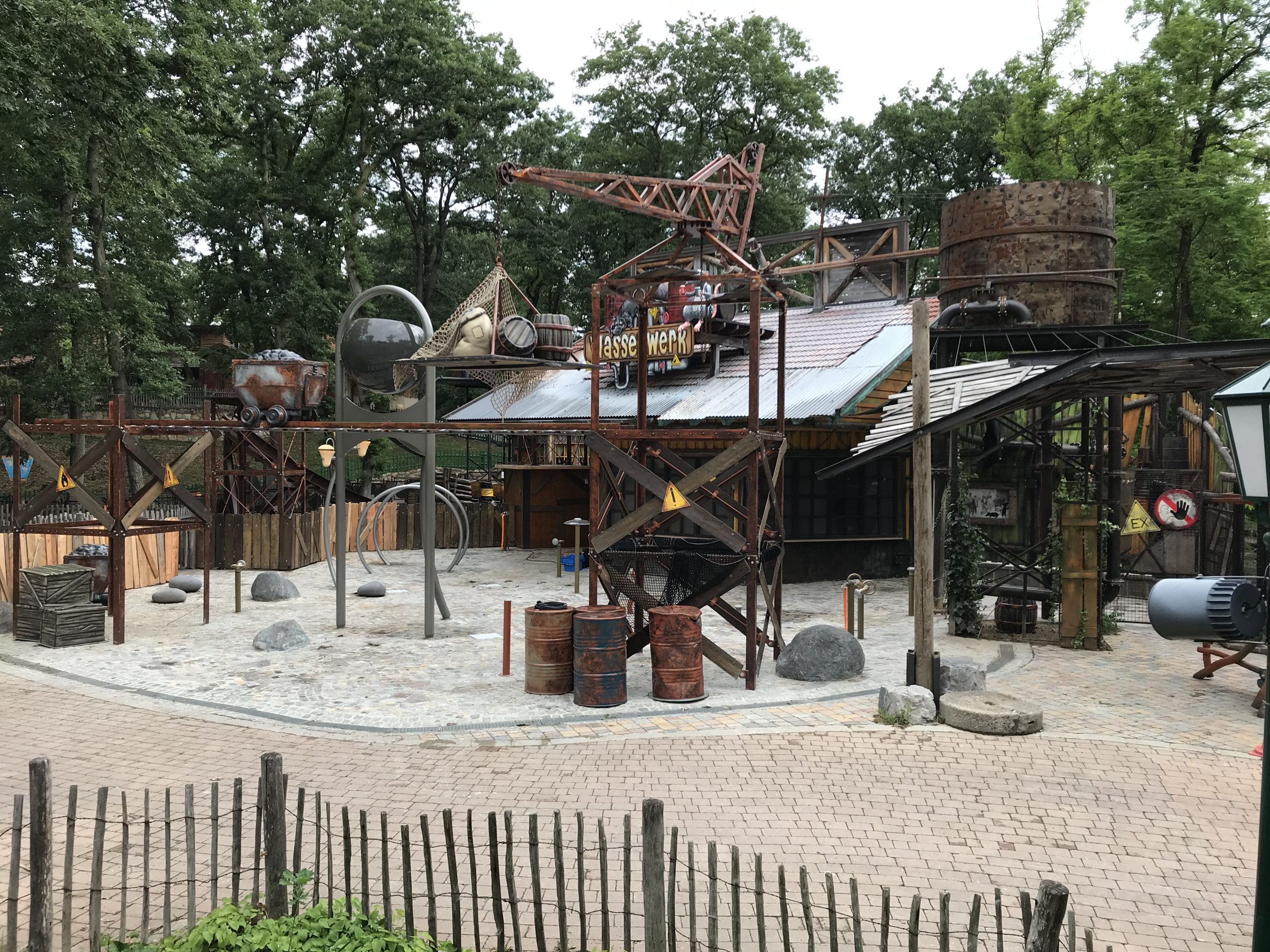 Want to learn more about this project?
If so, then contact: