Reading time: 2 minutes
Are you keen to increase the recreational value of your swimming pool or public playground by adding a splendid water attraction, but have the drawback of limited space or resources? If so, then the Waterfall feature is an excellent solution. It offers optimum play value within a minimal surface area.
Little space, great play value
Added attraction value can also be achieved on sites which simply lack the space for an entire spray park or a waterslide. The Waterfall by Waterplay Solutions Corp. creates play value in the form of a single piece of equipment. This feature allows up to 16 children to play simultaneously, while also learning and discover more about the flow of water. Particularly in cases where you are keen to add a water attraction, but have a restricted budget, the Waterfall serves as a great solution.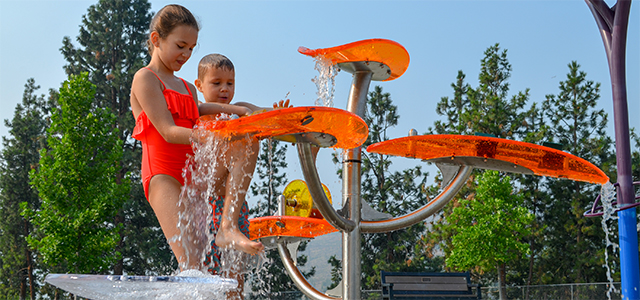 Photo: Waterplay Solutions Corp.
The Waterfall
The Waterfall is intended for curious players of all ages. It allows children can play either individually or in groups. This feature supplied by Waterplay Solutions Corp. consists of modular elements that can rotate, tilt and act as a dam. The Waterfall enables children to discover and learn all about the natural flow of water. They can playfully guide the water flow through channels and into tipping buckets, or block hidden holes in order to create greater water flow. The water can also be stopped by blockades.
Case study
Watergames & More constructed a Waterfall at De Bonte Wever swimming pool in Assen, the Netherlands, in the summer of 2019. We made optimum use of the space available, and were able to provide added play value by installing the Waterfall.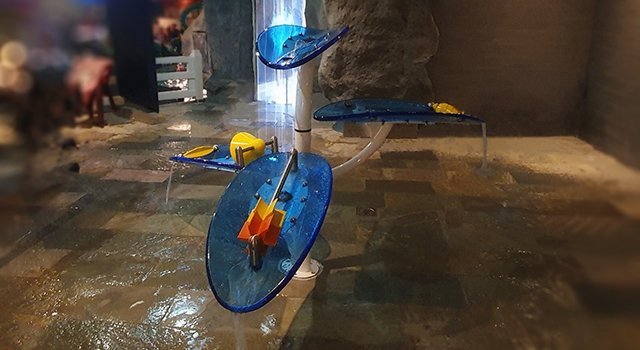 As an extension or replacement
Do you already have Waterplay Solutions Corp. play equipment, for example in your spray park, toddler pool or splash area? If so, then the Waterfall can also be used to extend facilities or as a replacement. The Waterfall can be readily installed to replace an existing feature, as all water play equipment fits on the same mounting system. Furthermore, a modular extension can be made to a spray park or splash area to facilitate the convenient addition of the Waterfall. This enables you to coax visitors back time and again, by continuing to innovate and increase the attraction value. The video below shows the Waterfall in action:
Video source: YouTube Waterplay Solutions Corp.
Would you like more information about the Waterfall, or are you curious about the possibilities of adding it or another water attraction to your swimming pool or public playground? In that case, do not hesitate to contact the person indicated opposite. You can stay informed about the latest developments at Watergames & More by following us on LinkedIn, or subscribing to our newsletter.