Spray Parks are water playgrounds with interactive water sprayers and fountains, etc., with which children of all ages can play either individually or in groups. Combinations of water jets, sound, cause-effect relationships and elements that can rotate 360° render children's water play highly interactive.
The water from the sprays is sprayed onto a level floor and therefore drains away directly, which makes for an exceptionally safe playing environment. It is highly sustainable furthermore, as almost all the water is collected and reused. This page contain further information about the possibilities and advantages that Spray Parks offer.
The possibilities that Spray Parks offer
Spray Parks can be composed entirely according to your wishes, for example comprising both water cannons and tipping buckets for older children, and lower, calmer equipment devices for toddlers & infants. You can also cater to different target groups by combining several zones. The water play equipment can also be readily combined with (new and existing) pools; thus creating a splash area. In the majority of cases, the elements can be connected to the existing water treatment system, saving you both time and money. Thanks to a choice of over 150 elements and the option of theming the water play equipment (e.g. by applying natural, nautical or artistic elements) we can design a suitable Spray Park for basically any surroundings.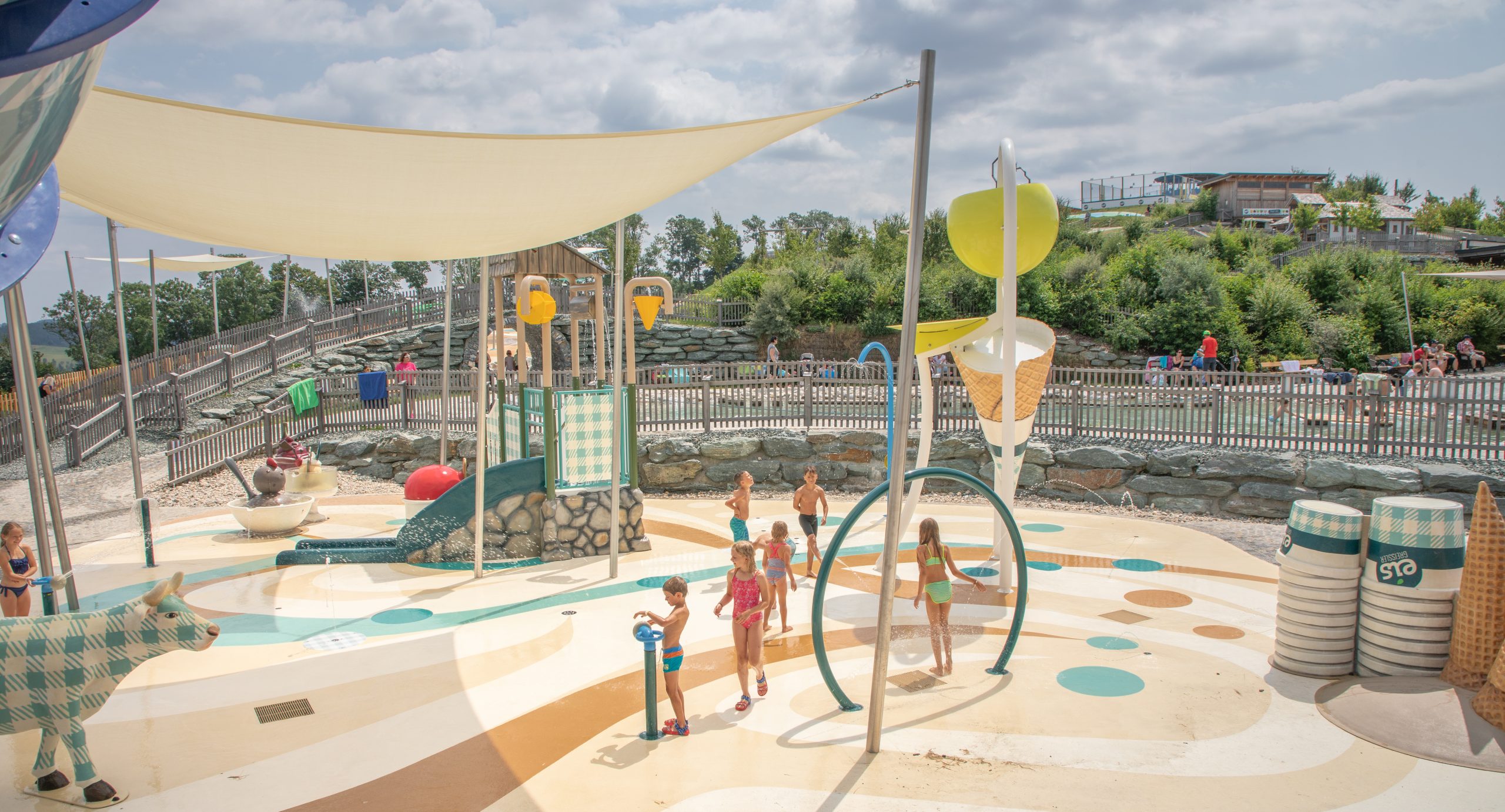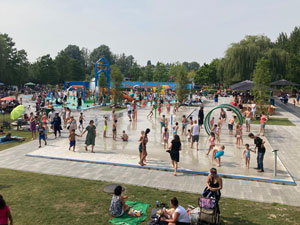 For any site
Our Spray Parks provide a boost in a wide variety of situations:
In public spaces, such as parks
At swimming pools
At campsites and bungalow parks
In (indoor) playgrounds and leisure parks
In nurseries and care centres
At hotels.
The advantages a Spray Park offers you
A Spray Park serves as a relatively simple solution with which increase the attraction value of your site. It renders urban environments more social & attractive, while lending recreational environments greater diversity and fun. This helps extend the average stay, and may also promote increased spending in catering establishments. A Spray Park is particularly easy to maintain, has low water and power consumption and does not require a complex water treatment system. The fact that the water from the sprinklers is sprayed onto a level floor, and therefore drains away directly, eliminates the need to provide supervision. It is highly sustainable furthermore, as almost all the water is collected and reused. Given that much of the equipment is readily interchangeable, it is relatively easy to make innovations for seasons ahead, while as an entrepreneur you can also gain greater control of the numbers of visitors that return annually.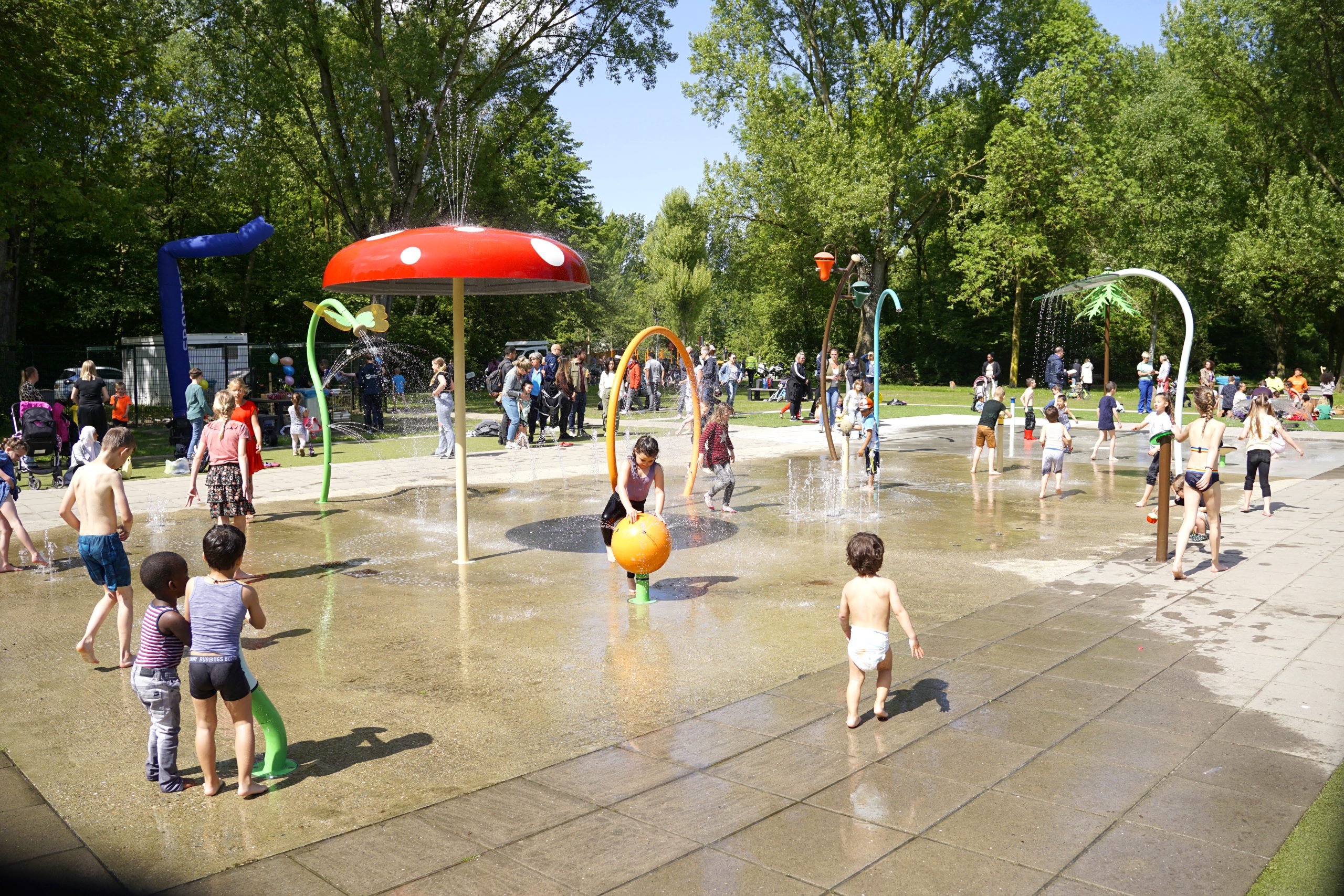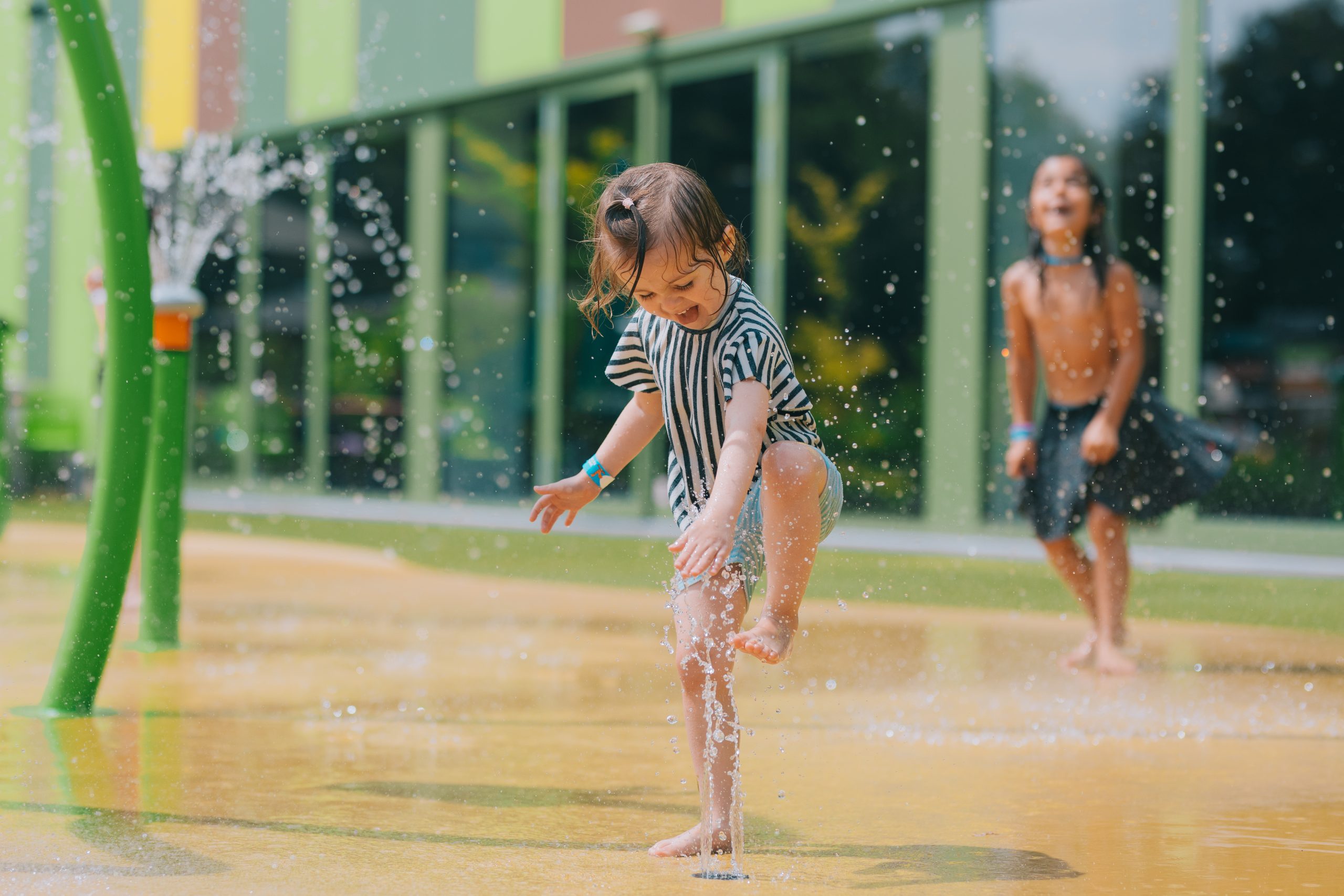 The advantages a Spray Park offers your (smaller) guests
Children are much more sensory than adults. It is important to them that they are able to feel, see and exert an influence on their (playing) environment. Playing with water fulfils this need, while children are also naturally attracted to water. Splashing, moving water around and diverting flows: these are all pleasant and interesting discoveries. A Spray Park appeals to children's fascination, encourages them to exercise at length and also offers a playing environment that is both safe and healthy. Moreover, our Spray Parks are highly suitable for children with disabilities, including those who are wheelchair bound.
Our pledge
Watergames & More assures you of the best quality available, in terms of both our service and products. Our elements are made of high quality stainless steel, which is guaranteed for 25 years. The equipment is sourced from Waterplay, a highly prominent brand in the field of water recreation. The powder coating that we apply protects the elements from corrosion, the effects of frequent use and UV radiation. Furthermore, the absence of any sharp edges makes the elements particularly safe. We also endeavour to offer you the utmost in terms of service. From design & theming to construction & maintenance: we have all the in-house expertise and experience required to take the entire process off your hands. This means that you can look forward to the worry-free delivery of a water attraction, which will give your visitors years of fun.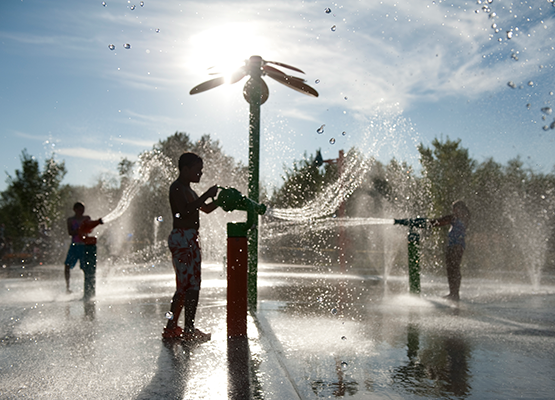 Extending your Spray Park
Although Discovery Streams and other water play equipment can be set up as stand-alone attractions, they can also be installed as a valuable extension to your existing Spray Park.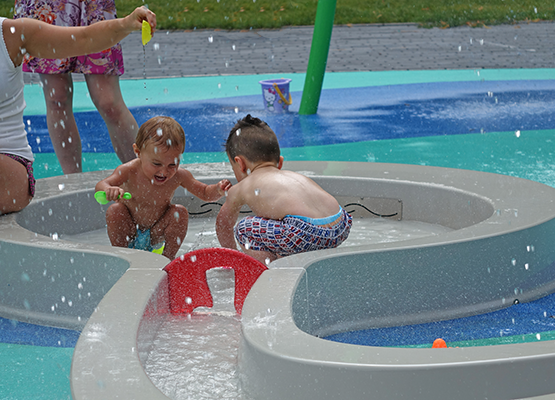 Discovery Stream
The Discovery Stream may also prove an interesting addition to your indoor or outdoor Spray Park. The concept of the Discovery Stream stems from nature: It is a dynamic stream, brimming with exciting challenges, such as cogs, moveable fish and plants, which can influence the course of the water. The Discovery Stream's brooks and becks appeal to children's fascination, ensuring that they are surprised time and time again. Thanks to its modular design, the stream can be conveniently set up entirely according to your wishes. Variations in functionality and colours are also possible. In fact, the Discovery Stream can even be installed on an elevated platform, at ground level or entirely flush with the surrounding landscaping.

Downloads
Various documents, catalogues and brochures follow below, which contain information about our supply programme and Spray Parks. Are you looking for specific information that is not contained in the downloads? If so, please do not hesitate to get in touch with us via the contact page.