Union's inflatables provide endless play fun on water: from large and lengthy tracks to stand-alone equipment. Union is definitely your best option when it comes to making a smart, reliable and worthwhile investment in your site. The elements supplied by Union are distinguished by their exceptional quality and modular structure. They can therefore be interconnected and substituted for one another highly conveniently.
The elements are made of a particularly hardwearing material of durable quality. Smart safety applications prevent both elements from being opened in the water and accidental crushing, thus vouching for the safety of children at play and adults alike.
The advantages at a glance
For water depths of 1.05 metres and upwards
Suitable for swimming pools, fresh & seawater
TÜV SÜD certified
High quality PVC fabric featuring UV shielding and fungicidal coating, for a long service life
Drop-stitch seams, so that the elements remain in shape even under high pressure
Non-slip surface, for enhanced user grip

Aquatic fun in all shapes and sizes
Union elements appeal to both the young and elderly, and users and spectators alike. There is something for everyone; Union currently offers 34 unique features – and others are continually added. Capacity can range from 30 people to 250+. We can create a layout to suit your site, in terms of size and the depth of water, and indoors or out.
The majority of operators opt for a variety of functions with different levels of difficulty. Various products have dual routes, with white arrows indicating the easier route (e.g. straightforward, with hand grips) and red arrows indicating the more difficult one (e.g. with a climb or balancing exercise).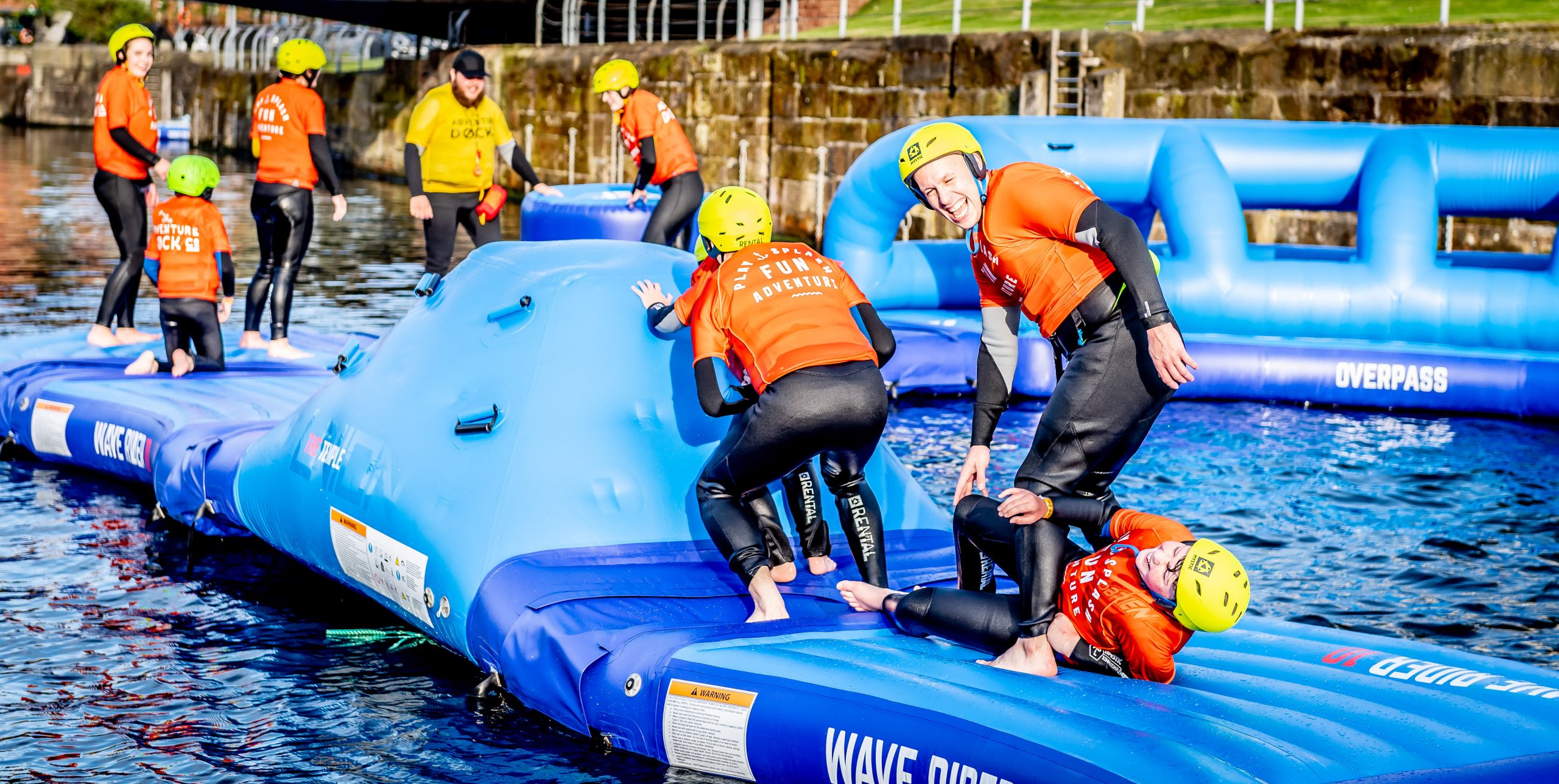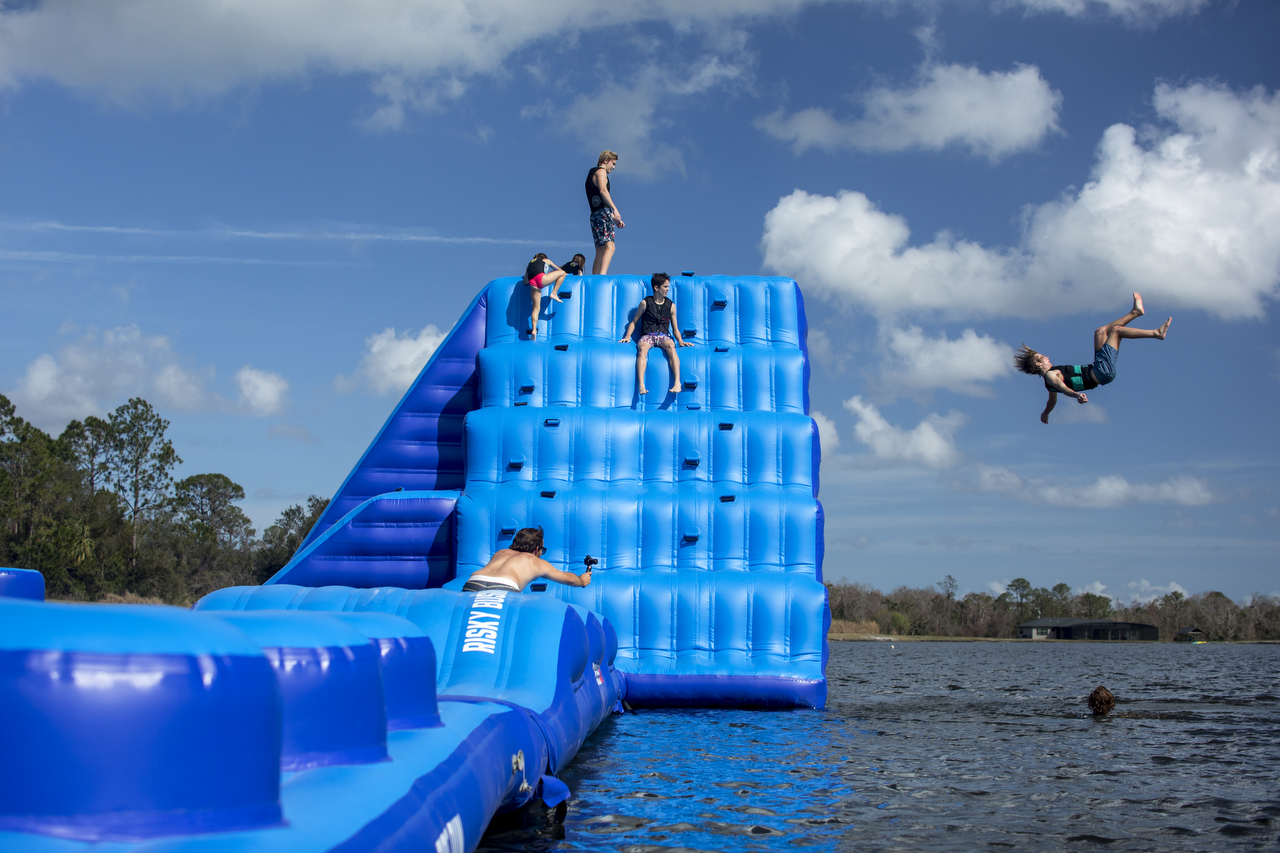 Maximum play value and worry-free operation
Union water play elements are designed for the enjoyment of young and old alike. Their diversity of functions and levels of difficulty enable you to offer your target group(s) optimum attraction value.
And all at highly favourable price-quality ratios. The elements are designed in such a manner as to ensure that everything continues to function as intended, even at high levels of occupancy. Moreover, Union's elements retain their pressure longer than the average inflatable play elements on the market.
Careful consideration is also paid to safety. The elements are interconnected by means of two sturdy straps and a cover strip that spans the entire width of the element. This vouches for a secure connection, which cannot be released by users, while also preventing accidental crushing.
All of these features make for worry-free operation. Of course, you also have the option of investing in phases; starting out with one or just a few elements, then later expanding to create a course of the required dimensions.

Excellent Service
We consider it vital to provide service of equivalent quality to our attractions, and feel this should be evident to you. You are welcome to consult us on matters concerning the particular regulations applicable for use of your Union products, while we would be pleased to advise you on how best to secure them, free of further charge. All part of the service! Incidentally, we also offer you the option of complete turnkey delivery your Union product, including proper anchoring. Furthermore, we remain at your disposal following delivery, to address any queries and proffer advice.
Require further inspiration or information?

+31 (0)79 206 5060