Reading time: 1,5 Minutes

Watergames & More recently supplied an outdoor Spray Park, as part of the large-scale refurbishment of Copa Ca Backum swimming pool (in the German town of Herten, close to Dortmund and Essen). From the coming season onwards, visitors will be able to revel in the site's 150m² of recreational and water fun facilities.
The initial contact in relation to this contract was made at the Interbad fair in Stuttgart Germany, in October 2018. Having made mutually pleasant acquaintance, during which we provided a detailed introduction to spray parks, we set about drafting a design to meet the client's wishes and requirements. Construction of the spray park was completed in the spring of 2020.
Turnkey delivery
Watergames & More carried out turnkey delivery of the project, thus relieving the client of any worries whatsoever throughout the implementation process. Watergames & More took charge of not only supplying and erecting the equipment, but also the associated installation work. The spray park is connected to Copa Ca Backum's existing water buffer tank.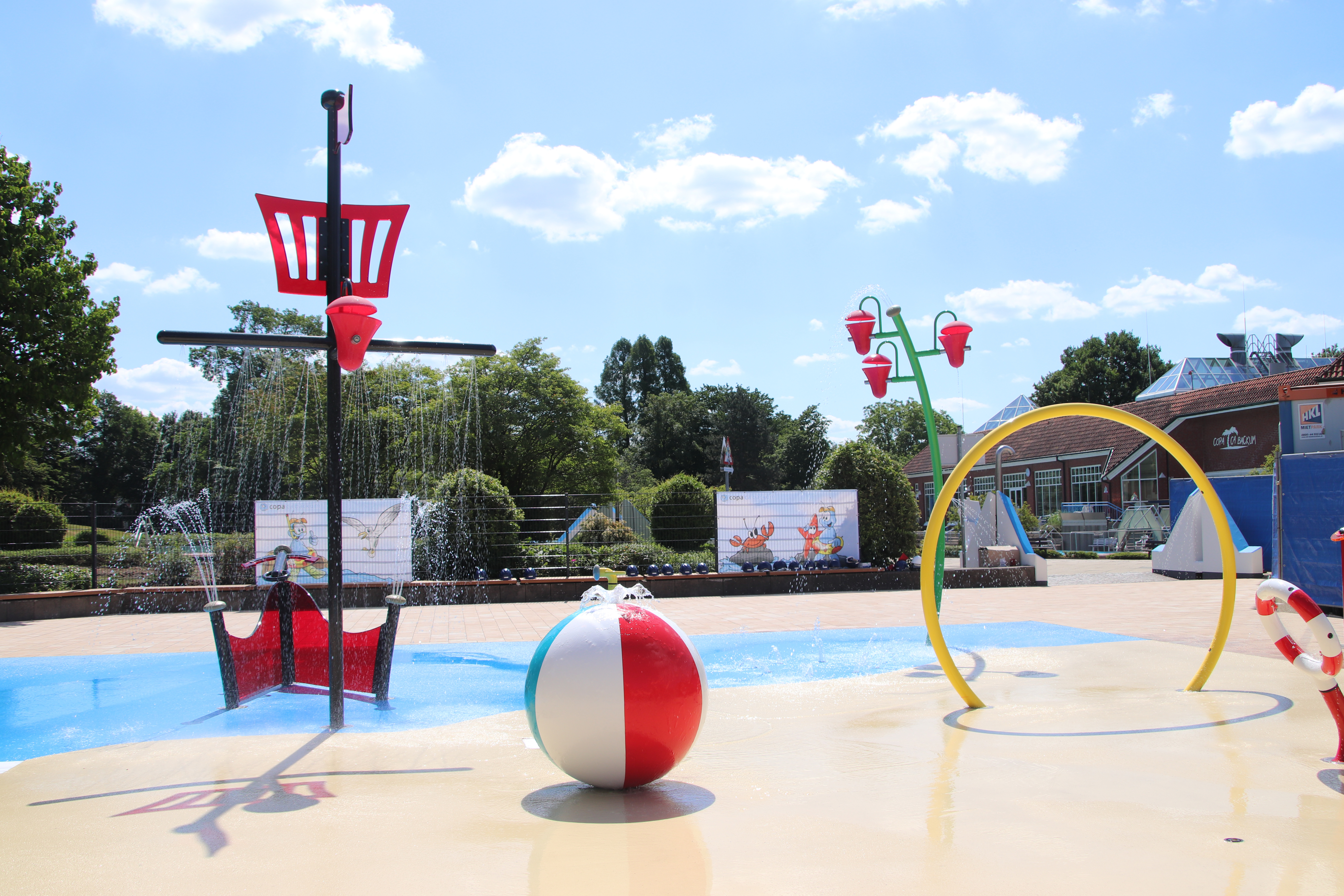 Water play equipment
The spray park measures some 150m² (296m² including the overspray zone) and contains water play equipment including a Sneaky Soaker (tipping buckets), three Splash Blasters (water cannons), a Crow's Nest with Calypso (a nautical mast with a ship's prow), various ground sprayers and a Magnif-Eye (a feature inspired by a magnifying glass, which can rotate 360°).
The water play equipment has been positioned in such a manner as to create three zones: for 0-4 years, for 5-8 years and for 9-12 years. There are both tranquil, low-level sprinklers for younger children and larger and more action-packed equipment for the older ones. The age brackets listed are not totally rigid, however: a child's preference for water play equipment depends partly on their personal development and particular character. Children can therefore freely move across and between all areas of the spray park depending on their own play requirements.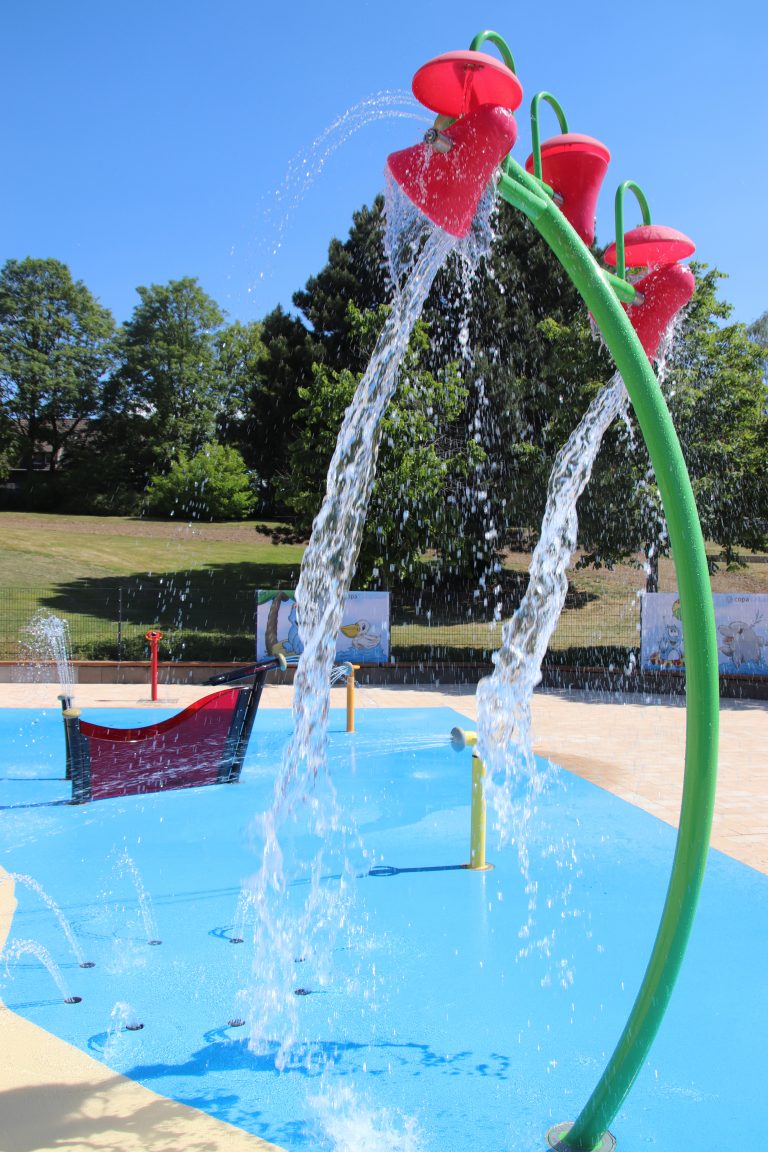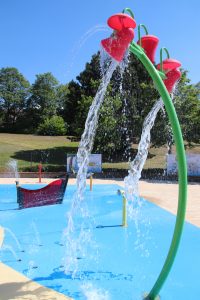 Further information?
Would you like to learn more about either this project or the possibilities of creating a spray park at your site? Please do not hesitate to contact us in that case.
Want to stay informed about our developments? If so, then follow us on LinkedIn or subscribe to our newsletter.