Reading time: 1 minute
Interesting for: all target groups
In 2008 Watergames & More was founded by Paul van den Berg with the aim of enabling as many people as possible to enjoy water in a carefree, safe and playful manner. Based on his experience in education and the play industry, he developed water play concepts based on pedagogical, physical and social principles.
Water playgrounds
Paul was able to acquire the exclusive dealership for the Benelux of Waterplay. Watergames & More has since expanded to become the exclusive dealer of Waterplay for the Benelux and all of German-speaking Europe. While the concept of a "Spray Park" was established in North America, this term was unknown in the Netherlands. Almost 14 years later, "Spray Park" has become the standard term for a water playground in the Netherlands.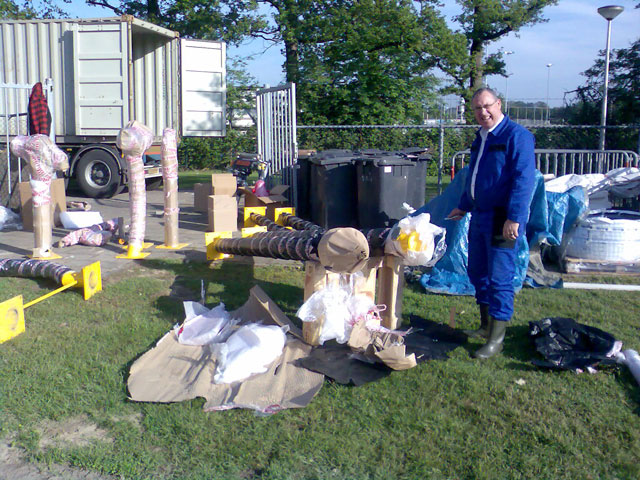 New products
To fully serve the specific market in which Watergames & More operates, only Spray Parks were not enough. So Paul added waterslides and inflatables. Waterslides initially as a dealer of suppliers. As the company grew, this became in-house designed waterslides under our own label, to eventually independently designing and producing waterslides of the highest quality. The growth of the company made it possible to set up even more cool product lines such as the water play structures.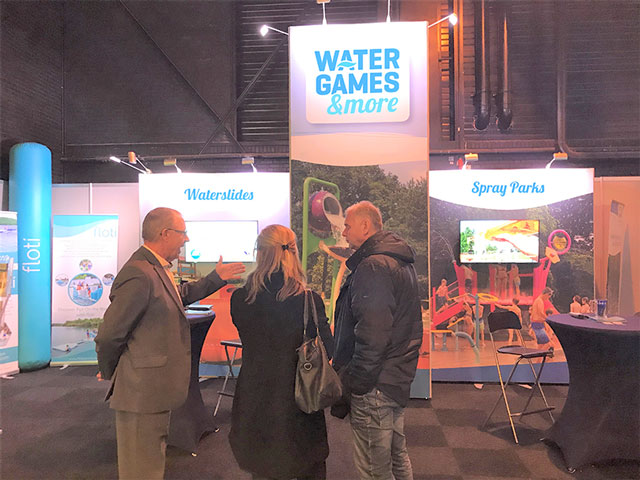 Family business
When the orders quickly increased in number and size, his sons, Odmar and Karsten van den Berg, became more and more involved in the company. By now, we have built up a team of experts with knowledge and skills in various fields.
Leaving it in good hands!
Odmar and Karsten have been in charge of the daily management of the company for a number of years with good results. In recent years, Paul has mainly focused on sales in German-speaking Europe. In the meantime, an experienced account manager for German-speaking Europe has been recruited in the person of Remco Snoep. Remco has worked together with Paul for some time and Paul has transferred all his knowledge and experience of the market.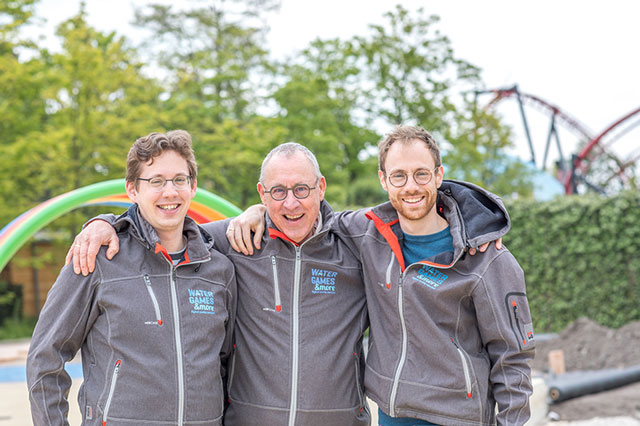 Paul looks back on sometimes hectic but also fantastic years in which he was able to set up wonderful partnerships and build up a good and sometimes even friendly relationship with various customers and stakeholders.
Out of sight?
Although Paul is retiring on 24 March 2022 and will no longer be found in the company on a daily basis, that does not mean he will no longer be involved. As founder of a company that has grown into a successful family business, Paul cannot help but stay involved and, through his sons, he will remain abreast of all developments. Naturally, his wise counsel is also always appreciated.
More information?
Would you like further details of these fairs, or are you curious to know what information we might provide there? Please contact us. Want to stay informed about our developments? If so, then follow us on LinkedIn or subscribe to our newsletter.
23 May 2019 - Team
Reading time: 4 minutes HOW FAMILY BUSINESS WATERGAMES & MORE HAS DEVELOPED Allow as many people as possible to enjoy water in a carefree, safe and playful way, that was the vision wi...
02 Nov 2021 - Products
Reading time: 1.5 minutes Interesting for: day recreation, residence recreation, swimming pools, amusement parks and municipalities Besides waterslides and Spray Parks we are busy with the further development of our own line of wat...