HOW FAMILY BUSINESS WATERGAMES & MORE HAS DEVELOPED
Allow as many people as possible to enjoy water in a carefree, safe and playful way, that was the vision with which Paul van den Berg founded Watergames & More over 10 years ago. As the orders quickly grew in number and size, his sons, Odmar and Karsten van den Berg, became more and more involved with the company. Together they built the company, the product range and the team. The family business has since grown into a leading player in the industry and supplies turnkey water attractions including Spray Parks, waterslides, water climbing walls, inflatable obstacle courses and fully themed water playgrounds with all the trimmings. Dedication and teamwork are the vital ingredients. Paul, Odmar and Karsten van den Berg tell frankly about their roles and experiences of the past 10 years.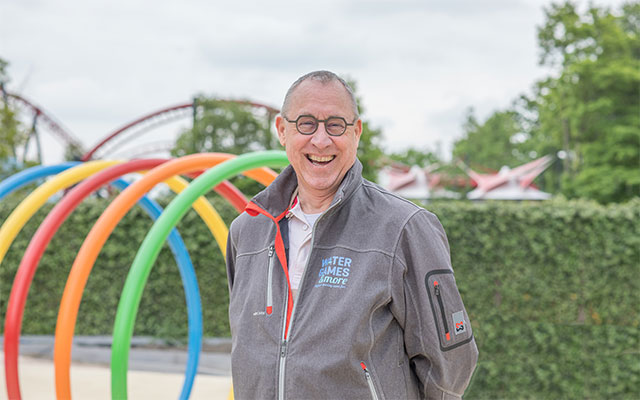 Paul van den Berg
Position: Founder, co-owner and responsible for sales & marketing
What he likes best about his job: Translating the client's wishes in such a way that his/her vision becomes reality.
About Paul (67): Married, grandfather, motorcyclist, fan of gardening and his Dalmatian
In 2001 Paul heard for the first time about the phenomenon 'Spray Parks'. At that time it was still called interactive water playgrounds. He was fascinated by the way children played with water and he saw opportunities to introduce Spray Parks to the Dutch market as well. A few years later, this led to the founding of Watergames & More.
Since then, Paul has been involved in the realisation of Spray Parks at home and abroad, for all kinds of clients such as recreational locations and municipalities. Selling and advising is what he likes best!

To top it off, he is highly enthusiastic about water games: "Not only our clients, but also the visitors of our clients are happy with our products."
Paul has turned Watergames & More into a true family business. "What I find special about our company is that we, as father and sons, work in harmony with each other, both professionally and privately. We complement each other in terms of work and character: what one of us is less keen on, the other enjoys doing."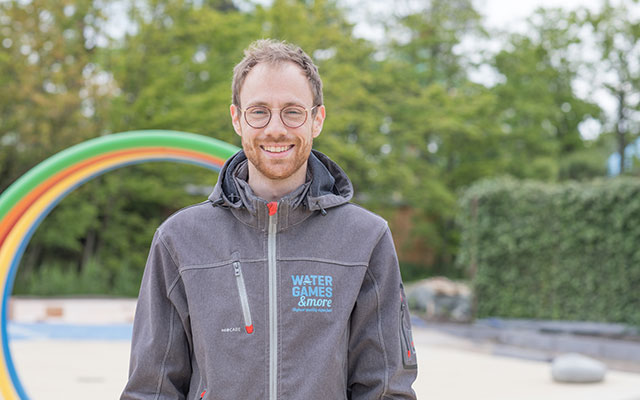 Odmar van den Berg
Being highly curious and eager to learn, Odmar finds many disciplines interesting, from mechanical engineering & installation technology to market research & commerce. So logically, not long after the establishment of Watergames & More, he teamed up with Paul to strengthen the company with a wide range of activities.
Realising a water attraction involves more work than is often thought. (For example, read what steps are required to make a waterslide.) Odmar daily directs the designers and project coordinators in completing such a realisation process. Odmar: "In all these years we have produced many beautiful water attractions. There are always many projects running simultaneously and each project is unique in terms of product, technology and theme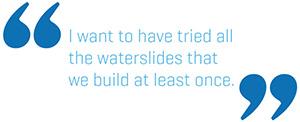 I think it's a wonderful challenge, despite the differences that come with customisation, to deliver each project according to the same quality, safety & aesthetic requirements. And most importantly: to exceed the expectations of the client."
Keen attention to the process and the people, that is what characterises Odmar.He is the connector among the Van den Berg men. He forms the link between the various departments within Watergames & More and he manages the relationships with all external partners.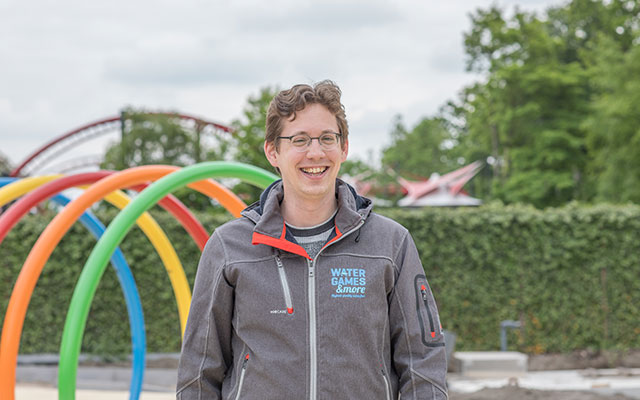 Karsten van den Berg
Position: Co-owner and responsible for (financial) policy
What he likes best about his job: Seeing children react to the water game as had imagined it.
About Karsten (37): Married & father, motorcyclist, fan of his MR2
While Paul and Odmar take care of everything at the front end of the process, Karstens' expertise lies behind the scenes. He takes care of all the financial, contractual and other administrative work needed to keep the company running.
Karsten: "Where Paul and Odmar's work ends, mine begin. I think it's important that tasks that are usually less visible in the process are also completed accurately. What's more, I enjoy the level of precision involved. In this way we complement each other nicely."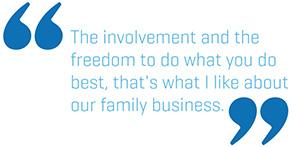 Personnel policy is also among Karstens' duties. Watergames & More has gone through a considerable period of growth. Indeed, a few years ago, this growth made it necessary to move to a larger office building, including a warehouse. Karsten is currently working on further expansion of the team. "If you bring the right expertise and a healthy dose of dry humour, we will welcome you with open arms.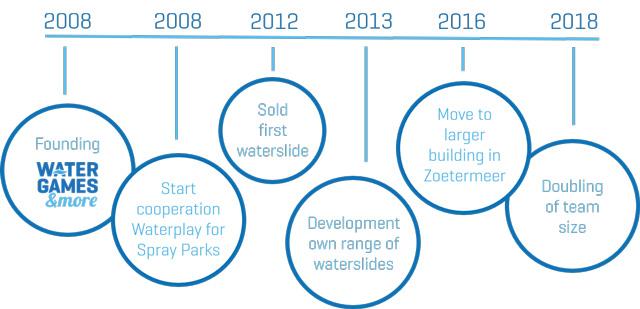 ON TO THE NEXT 10 YEARS
Paul, Odmar, Karsten and their team work together on the further development of Watergames & More. They see plenty of opportunities in the Dutch market for the coming years and they want to raise the business activities in Germany to a higher level.
Despite having reached retirement age, Paul still participates fully in the company and he does so with great pleasure and energy. While he does not expect this to change in the near future, he is reassured by the fact that the company is in good hands with the next generation.
Want to stay informed about developments? Then follow Watergames & More on LinkedIn or subscribe to our newsletter.
Want to be part of the team? Take a look at the vacancies here.