Reading time: 1.5 minutes
Interesting for: day recreation, residence recreation, swimming pools, amusement parks and municipalities
The fact that Watergames & More is rapidly expanding is not only evident in the Netherlands. We are also executing increasing numbers of projects abroad. Watergames & More operates in countries including Belgium, Luxembourg, Germany, Austria and Switzerland. Having executed numerous spectacular projects in these countries, we have also noticed that our brand familiarity is on the rise. This was brought home to us during the international trade fairs Aquanale in Cologne and IAAPA Expo in Barcelona. Watergames & More is increasingly approached by foreign clients to construct splendid water attractions. We are particularly proud of this growth. We therefore take this opportunity to highlight a number of projects that we are scheduled to execute abroad in the near future.
Freizeitbad Heveney
Watergames & More is to construct an outdoor Spray Park for the public swimming pool known as Freizeitbad Heveney. The Spray Park will comprise various water features, including a Sneaky Soaker (tipping bucket), a Froggie-O (frog arch) and a palm tree. To create an extra playful atmosphere, the floor is to be finished in pale blue EPDM. Shade sails are also to be fitted above the Spray Park, thus enabling carefree play even when the weather is hot. Work on the Spray Park has already commenced. It is therefore expected to be completed by early 2022. To avoid any damage during the colder months and lengthy periods of interactivity in the winter, we are to deliver the Spray Park prepared for the winter, which implies that the above-ground equipment will be delivered later.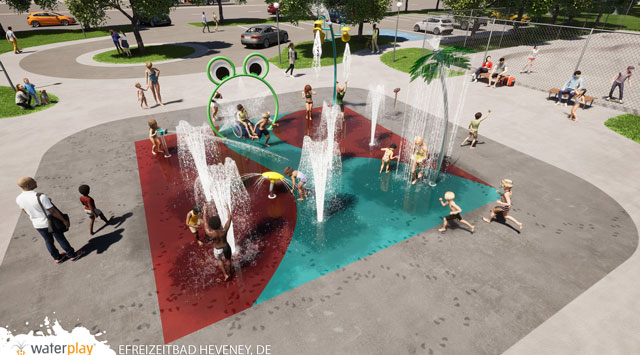 Oase Güstrow
We are shortly due to commence with the assembly of two waterslides at Oase Güstrow. The slides are approximately 50 and 90 metres long. The slide sections are seamlessly laminated to one another, thus creating a super smooth slide experience on the inside. Furthermore, the slides are fully insulated with a view to avoiding any heat loss. In addition, both waterslides are equipped with multimedia effects which we developed ourselves. The entire engineering process was carried out in close consultation with the architect. The last of the assembly work is expected to be completed by spring 2022.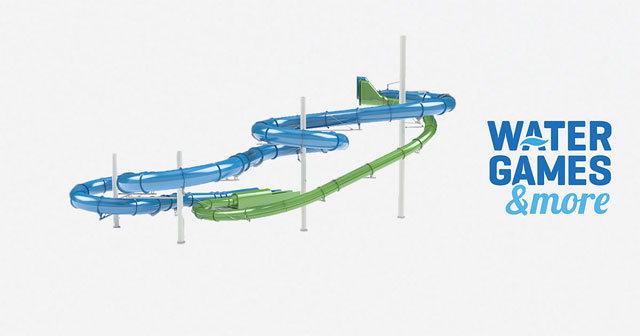 Freibad Alstätte
Watergames & More is also to construct a Spray Park for Freibad Alstätte next season. The intention of the management board in charge in commissioning a Spray Park is to lend its public swimming pool added attraction value. In designing the Spray Park, we took into account that it is to serve both younger and slightly older children. We addressed this issue by installing higher equipment on the left side for the older children, and lower apparatus on the right to suit the younger ones. Watergames & More is to supply the water play equipment to Freibad Alstätte, which will carry out assembly itself with the kind assistance of sponsors and like-minded local entrepreneurs. Watergames & More will offer Alstätte support in the form of knowledge and expertise. This should enable us to jointly achieve splendid results. The Spray Park is scheduled for completion before the start of the peak season.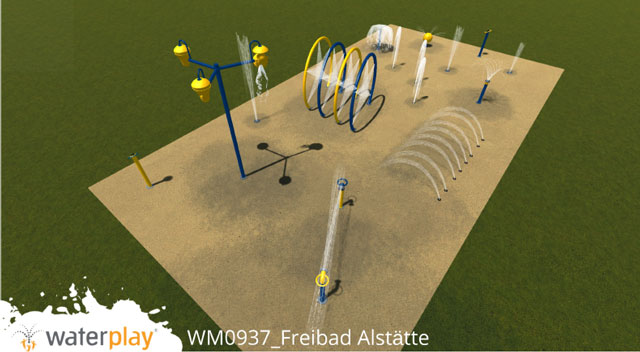 Your contact for the German market
Remco Snoep bears responsibility at Watergames & More for customers and clients in German speaking countries. Remco is quick to respond and always puts the interests of customers and clients first. His drive, enthusiasm and sincerity make Remco a highly professional partner to customers and clients alike. Remco enjoys collaborating closely with customers and clients to ensure that their projects are carried out to perfection. If you are interested in executing a splendid new project together with Watergames & More in Germany, Luxembourg, Austria or Switzerland, do not hesitate to contact him. Remco would be pleased to tell you more about all the possibilities available.
Senior Key Account Manager Germany, Luxembourg, Austria and Switzerland
More information?
Would you like further details of these fairs, or are you curious to know what information we might provide there? Please contact us. Want to stay informed about our developments? If so, then follow us on LinkedIn or subscribe to our newsletter.
18 Nov 2021 - Projects
Reading time: 1.5 minutes Interesting for: day recreation One of the locations where the most delicious ice creams are made is at ice cream producer Eis Greissler in Austria. Watergames & More was asked to realise two themed w...