Big projects ahead at Holiday Park De Krim in Texel – the Netherlands. The construction of a whole new swimming pool will begin in September 2016.
Watergames & More is enthusiastically looking forward to installing an indoor Spray Park and four of our own waterslides, including a Wild River.
Indoor Spray Park
De Krim's new Spray Park will be the first actual indoor Spray Park in the Netherlands. The new interactive water playground will be built in a 100 m2 area and will be completely in the Texel theme.
The Spray Park will have an interactive sound module, linked to decorative panels with images of typical Texel scenes such as sheep, seagulls, seals and the lighthouse.
Maestro, as this control mechanism is called, activates the Spray Park and adds extra excitement by use of sound played over built-in speakers. The playground will also be carried out in the same theme. There will be an anchor, a ship's hull and tufts of beach grass each spraying water in their own unique way, interactive fun for children!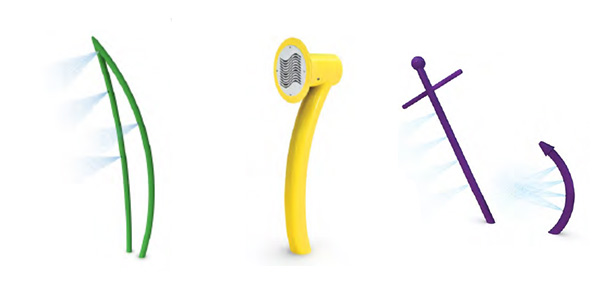 Spectacular waterslide
Besides the Spray Park, Watergames & More will also build four waterslides. The first – Waverider- is a three-meter slide. This family slide is lots of fun for all ages.
Daredevils get what they wish for with the dazzling Dazzler. This cone is built into a Challenger – a tube slide with a diameter of 1400 mm- and guests slide using a tire or a mat. It is equipped with daylight effects for extra excitement.
The Dazzler, a spectacular funnel segment, adds a spinning effect to the thrill this slide has to offer!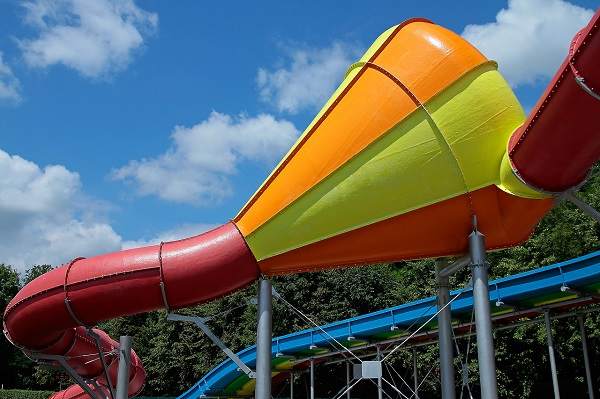 The third waterslide is a truly interactive experience. This Challenger is equipped with various multimedia effects such as LED lighting, a LED display and multiple touch points, together providing an interactive game. Also, fastest sliding time is recorded through a fantastic time registration system.
One push of the button changes the waterslide from a colorful disco into a complete different experience, simply by choosing one of the programs before sliding.
Finally, we will build the beautiful and challenging Wild River which has a total length of approx. 55 meter and four basins, each with a 6-meter diameter. These basins connect to challenging sections of the wild waterslide. This all makes a multi-facetted, amazing and unique water ride!
Watergames & More will begin building Holiday Park De Krim new swimming pool in September 2016. The installation of the Spray Park and the waterslide will start as soon as the first stages of the new build have been completed. The swimming pool will open its doors to the general public in the spring of 2017.
Watergames & More makes every waterslide a dazzling experience. The complete production process is in our care from A to Z: we offer a top quality product for a competitive price.
Also, when it comes to Spray Parks, we –as leading specialist- can provide a complete and turnkey delivery, in which we take care of any additional work or structural changes ourselves. Watergames & More can provide an amazing waterslide for any budget and any location. Have we aroused your curiosity into the many waterslide possibilities, Spray Parks of one of our other products?
For more information, please don't hesitate to contact us, without any obligation, or check out our product pages.