Reading time: 1 minute
Interesting for: all customers and relations

Watergames & More is growing fast! To serve our customers even better we have appointed Stijn Berghout as our new designer. Stijn joins our design team alongside Kirsten, Chieneke, Laura en Hilario.
Introducing Laura
Stijn graduated from Delft University of Technology in Industrial Design Engineering. Together with our other designers, he bears responsibility for the complete design of projects. He interprets clients' wishes into designs, and ensures that the working and steel construction drawings are ready for production. He takes his fascination with sport and games with him when designing the most beautiful water attractions. He likes to think along with you with a view to creating a product that is as appealing as possible, which makes people happy; both you and the end users!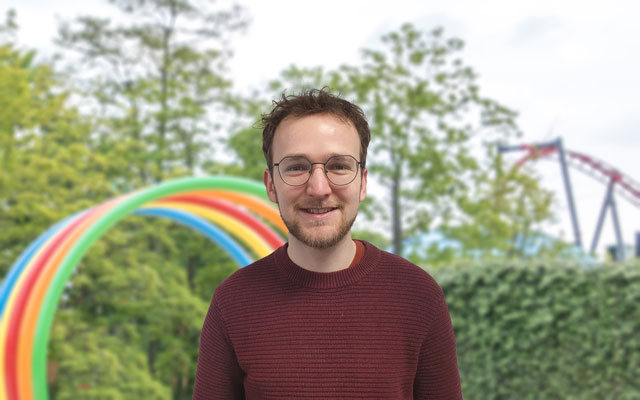 Our design department
The designers of our in-house engineering department translate the customer's design wishes into a digital design. In doing so, they take into account the right balance between excitement & safety and appearance & functional possibilities of our waterpark attractions. With various online 3D-drawing programs, they ensure that the ideas of our customers come to life immediately. Because we have our designers in house, we can respond quickly to our customers' changing wishes. Stijn started at Watergames & More on 1 April 2022. We are very happy that Stijn is joining our team and wish him a lot of fun!
Would you also like to work at Watergames & More?
We have several vacancies. Check them out here and feel free to contact us. Maybe you will be our new colleague soon! Want to stay informed about our developments? If so, then follow us on LinkedIn or subscribe to our newsletter.
07 Dec 2021 - Projects
Reading time: 2 minutes Of interest to: day recreation, leisure accommodation, swimming pools, amusement parks and municipalities Watergames & More ensures that your dreams come true. As part of this process, Watergames & M...