A city's level of liveability determines both the quality that its residents experience and its attractiveness to visitors, which ultimately benefit its own economy and safety. In the current participatory society, outdoor space in the city is important for the quality of people's experience, including that of families. Authorities play an essential role in making a city socially, economically and culturally attractive. A family-friendly municipality ideally offers safe and healthy playgrounds and meeting places, which contribute to children's development. The creation of interactive playgrounds, which make the city pleasant and socially oriented, has therefore become a trend in our cities.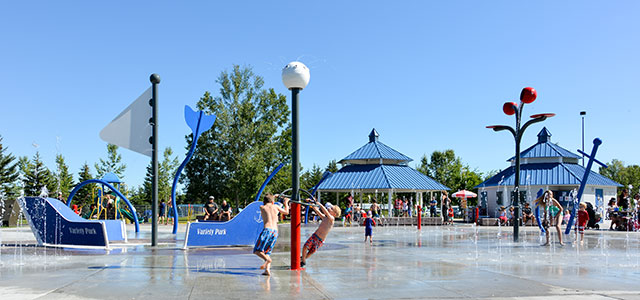 The benefits to a city's residents
Children are much more sensory and therefore have different needs to adults in a city. It is important to them that they are able to feel, see and exert an influence on their (playing) environment. Playing with water fulfils this need, while children are also naturally attracted to water. Splashing, moving water with wheels and diverting flows: these are all important discoveries and interesting opportunities to play. Urban playgrounds can also provide this in the form of a Spray Park: a water playground that includes interactive soakers and fountains. A Spray Park appeals to children's fascination, encourages them to exercise at length and also offers a playing environment that is safe and healthy, for both the children themselves and the environment in general.
The benefits to the municipality itself
Because a Spray Park can be composed entirely according to a municipality's wishes, it invites both older and younger children to play, either individually or in groups, while also providing a social meeting place for parents. A Spray Park is particularly easy to maintain, has low water and power consumption and does not require a complex water treatment system. The water from the sprinklers is sprayed onto a level floor and therefore drains away directly, which makes for an exceptionally safe playing environment while eliminating the need for supervision. This is highly sustainable furthermore, as almost all the water is collected and reused.
A Spray Park provides a relatively simple solution to the issue of facilitating a social meeting place for families in the city. In addition, it helps reduce heat stress, while contributing to both a superior quality experience and improved health. It therefore yields an attractive improvement of public space. Interested in learning what a water attraction has to offer your municipality? If so, then call us for tailor-made advice: +31 (0) 79 206 5060.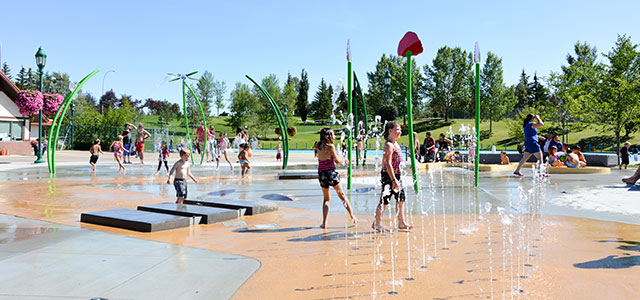 The partner in facilities for play on, around, with and in water.
Watergames & More supplies turnkey water attractions, including Spray Parks, from design to installation and maintenance. Attention and service are of paramount importance to this family business. We relieve our clients of any worries throughout the process. Thanks to our accurate translation of your individual requirements into the design, and the application of high-quality products and skilled people, any further expansion, replacement or new purchase is guaranteed to yield a successful attraction.
Want to stay informed about our developments? If so, then follow Watergames & More on LinkedIn or subscribe to our newsletter.