Reading time: 1.5 minutes
Of interest to: Leisure accommodation
This year, Watergames & More is to construct two fully themed Spray Parks as an extension of the Eis Greissler ice cream factory in the Austrian town of Krumbach. The factory's intention in commissioning the Spray Parks is to offer its visitors both the opportunity to cool off during hot summers and even greater attraction value.
About Eis Greissler
Eis Greissler is an ice cream producer, which has its own dairy and eight outlets throughout Austria. Its ice cream is manufactured using natural ingredients and organic and fair trade products wherever possible. Eis Greissler also sets great store by the use of fresh regional ingredients.
Watergames & More has been commissioned to construct two Spray Parks in the 'Erlebnisbereich' or Adventure Area in the vicinity of the factory. Eis Greissler's adventure area basically comprises a range of outdoor facilities that enable children can enjoy themselves for hours on end. Sliding, swinging, climbing… and also playing with water in the Spray Parks within a few months' time.
Theming
At the client's request, Watergames & More proceeded to develop the design for some 210m² of Spray Park based on an ice cream theme. The Mega Soaker (large tipping bucket) for instance, was designed in the form of a huge ice cream cone, while the water table comprises ice cream tub features. Eis Greissler uses organic milk sourced from its own herd, which is conveyed directly from the dairy to the ice cream factory. The design therefore also features a (water spraying) cow. The ice cream theme even extends to the flooring, whose pattern reflects the twist created when the ingredients are churned in an ice cream machine. Furthermore, a water play structure is to be erected in the Spray Park, which includes a water slide. This structure will be given a wood-look finish, so that it blends in with the factory's surroundings and the existing play facilities.
Covering a surface area of no less than 600m², the second Spray Park has a theme based on natural elements, including a stream that runs through rock formations, Waterplay Solutions Corp. Waterleaves, grasses, fish and two waterfalls.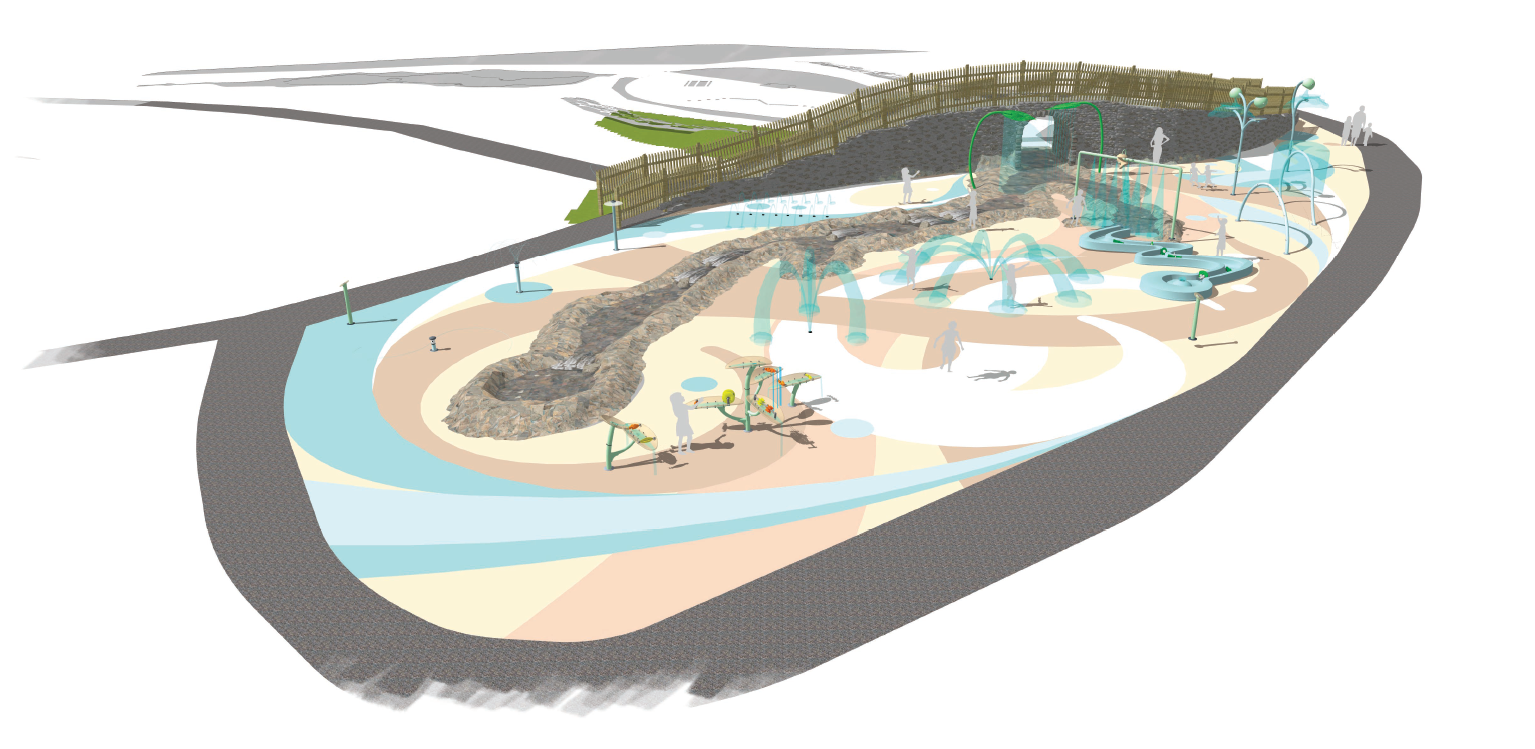 Project activities
Watergames & More is to execute the engineering. The technical installation work will be carried out in cooperation with a regional swimming pool installer. We are to provide the control technology, while also supplying and installing both the Spray Park elements and water play structure. Completion of the project is currently forecast in the spring of 2021.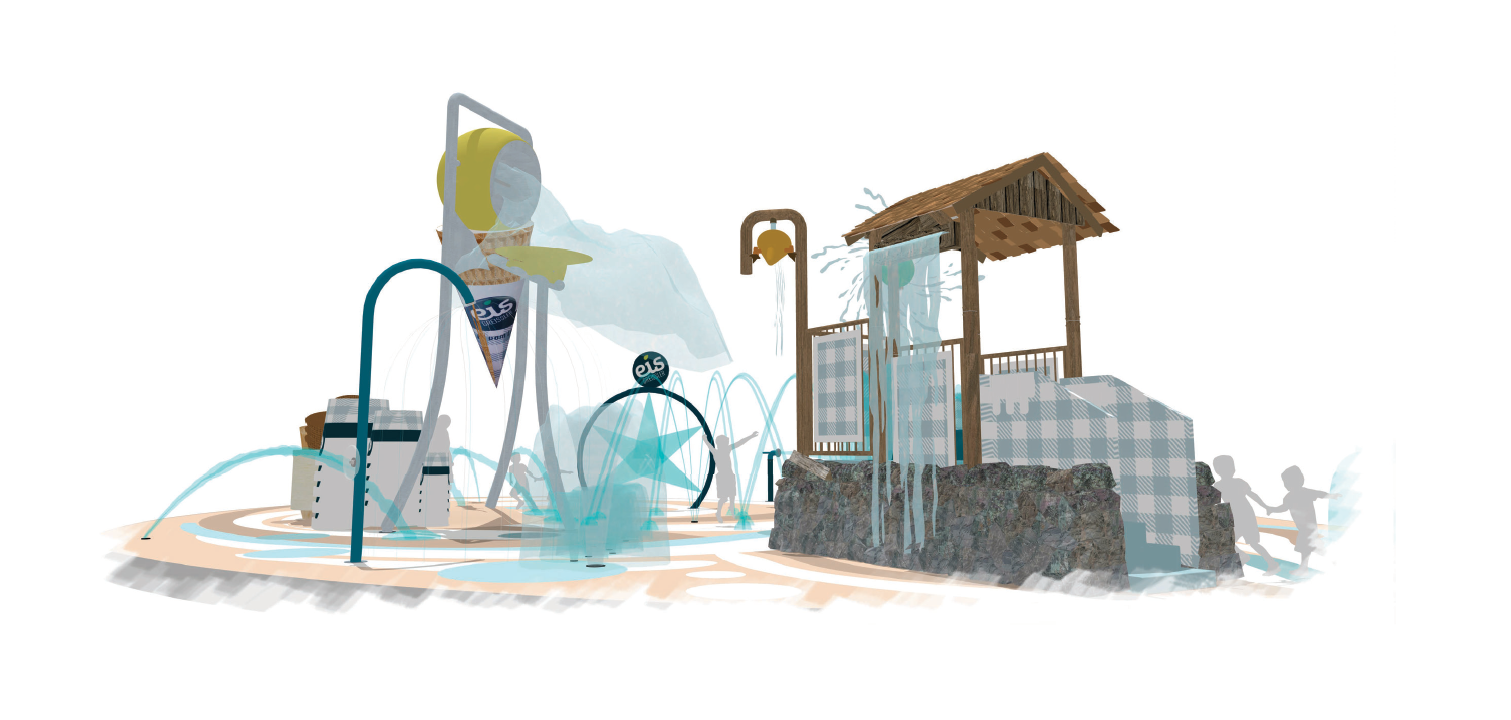 Further information
Are you curious to learn what we could do for your recreation site? In that case, please do not hesitate to contact us. We would be happy to tell you more about the possibilities. Want to stay informed about our developments? If so, then follow us on LinkedIn or subscribe to our newsletter.
20 Apr 2020 - Expertise
Reading time: 3 minutes Watergames & More endeavours to enable as many people as possible to enjoy water in a carefree, safe and playful manner. Together with our partner Waterplay Solutions Corp. we realize Spray Park...