Products
Sand & Water Play
When designing equipment, we also take into account the way that children actually play. As a result, our equipment vouches for hours of fun, while playing with sand and water stimulates the development of fine motor skills, creativity, imagination and social skills.
The modular nature of our play equipment enables you to put together a unique composition that can be infinitely extended by adding new equipment and play structures. You can therefore expand the playing capacity of the playground gradually. Given the excellent quality of the materials used to manufacture the equipment, you can rest assured that your sand & water play setup for will provide many years of pleasure.
We supply such combinations in cooperation with Kaiser & Kühne, a leading manufacturer of high-quality stainless steel play equipment. Our equipment is designed for use in public areas. The modular nature of the system renders all the equipment interchangeable, enabling you to modify your setup however and whenever you choose. The high quality of the materials used ensures that the equipment is vandal-proof and requires little maintenance. Moreover, it helps minimise the effects of wear and tear caused by water and sand.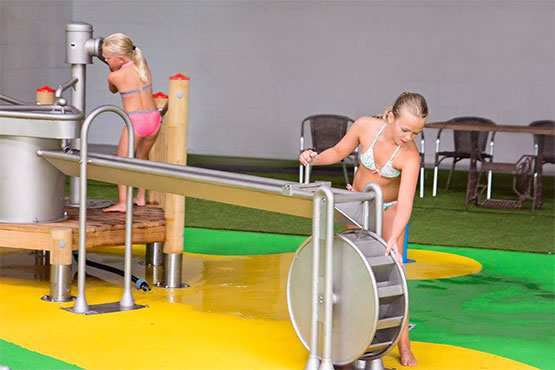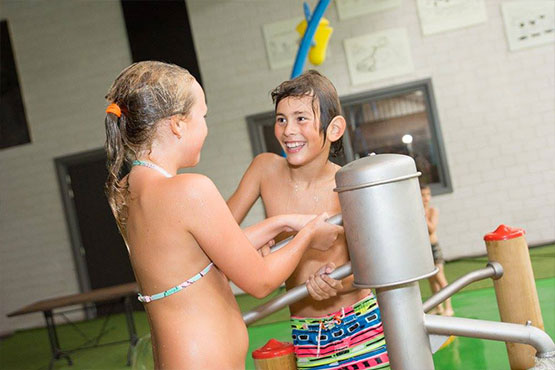 Unique composition
You have a number of choices when composing your own play setup. For example, you can choose sand and water play equipment made of either a combination of wood and stainless steel, or entirely of stainless steel. You also decide for yourself how the water is to be supplied, for example via a pressure main or spring, or simply connected to a pump or a garden hose with a standard tap fitting.
In addition, you may opt to have stainless steel elements powder coated, thus lending the play setup its very own image. You can also opt for any RAL colour in that case. There is ample choice, therefore! We are highly capable of offering you sound advice on the design of water playgrounds. We can also carry out complete turnkey delivery of your sand and water playground in close cooperation with our supplier.
We supply equipment manufactured by Kaiser & Kühne. When it comes to quality, this particular manufacturer has been a household name for many years. It thanks this reputation to both the superior materials used to make the equipment and the way they are processed. You naturally want to get years of pleasure from your sand and water play setup. And we therefore make use of sustainable and fair trade materials only, such as robinia wood (milled or laminated), stainless steel and high-pressure laminate (HPL).
Entirely in accordance with your wishes
You have the option of replacing all your timber uprights with stainless steel. Stainless steel elements can be supplied in either 304 or 316 grade. 316 grade is suitable for elements that come into contact with treated water. As a result, your equipment can also be installed in a swimming pool environment. Furthermore, you may opt to have all your stainless steel elements powder coated in order to further protect them from the effects of chemicals and the elements.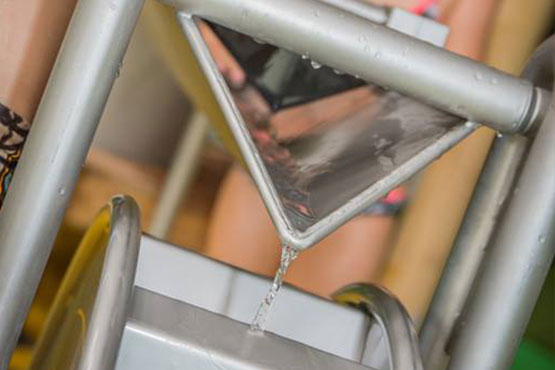 Meer inspiratie of informatie ontvangen?

+31 (0) 629 55 66 62

Downloads
Various documents, catalogues and brochures follow below, which contain information about our supply programme and products. Are you looking for specific information that is not contained in the downloads? If so, please do not hesitate to get in touch with us via the contact page.